Make the right choice for
Efficient monitoring of water and networks
Choosing reliable, efficient and easy-to-use systems ensures the effective monitoring of water and networks, helping to preserve the resource.  
Self-powered systems can be used to permanently monitor the whole network - even the most isolated parts of it.  
Device storage capacity is another important factor. The devices need enough memory to collect and store the data required for diagnosis and analysis.  
As a monitoring device has to be suitable for installation in any environment, it should be compact, watertight and follow a conventional, controlled installation procedure.  
For enhanced user comfort, the configuration and settings on the various sensors are simpler if set up wirelessly.  
Finally, communicating devices compatible with all communication networks allow the remote monitoring of an entire system; this allows for optimised running costs and greater safety for workers.
Our products
A complete product range
About monitoring solutions
Monitoring solutions include the devices, measurement systems and loggers used for the diagnosis and control of drinking water, waste water networks, and for the monitoring of natural waters.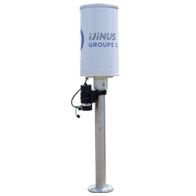 Rain gauges
When installed on buildings or close to storm water drains, rain gauges give a precise indication of the volume of continuous infiltration or seepage, and an early warning of high water or low water. They are essential for the permanent diagnosis of sewerage systems and in the monitoring of natural waters.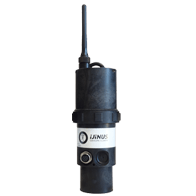 Monitoring rainfall levels
Level sensors and loggers measure the height of groundwater and water courses, but can also be used in sewage pipes, storm water drains and pumping stations. They make it easier to prevent high water or low water, and allow the permanent diagnosis of the sewerage system.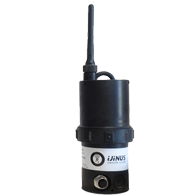 Flow monitoring
Measurement systems and flowmeters are used in drinking water networks for sectorisation, metering and to identify water loss. In a sewerage system, flowmeters give information about the functioning and age of the network, and can be used for permanent diagnosis.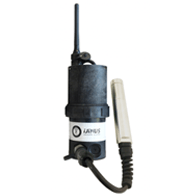 Quality of surface water and effluent
Physico-chemical loggers can be used to measure one or more parameters of the quality of natural waters (such as pH, conductivity or temperature), whereas sampling equipment is used in the preparation, sampling, conditioning and storage of water samples until they can be tested.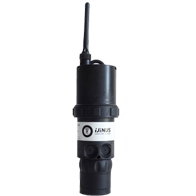 H2S diagnostics
An H2S sensor-logger detects and locates the presence of hydrogen sulphide in the sewerage system, to protect people living close to waterways from this dangerous gas.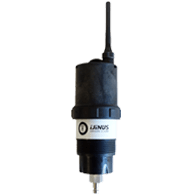 Monitoring the pressure of the water network
Measurement devices are used to log the pressure on the drinking water network, and in diagnosis. They are installed on fire hydrants, valves or connecting clamps.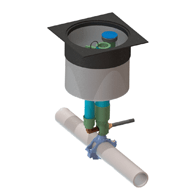 Water network access point
Network access points can detect leaks, monitor pressure or temperature, in a single unit.
Benefits of our solutions
Reliability and performance
Precise measurements and excellent data logging capacity  
Data are transmitted securely, to ensure reliable, relevant monitoring  
Operating life and upgrades
Self-powered communicating systems, which adapt to upgrades of the communication networks  
Easy installation and set-up
Extremely compact dataloggers, easy to configure and will blend into any environment  
A single network access point is in fact a multi-purpose 'smart' connection. Easy to install with a conventional attachment
Download our Equipment catalogue
Download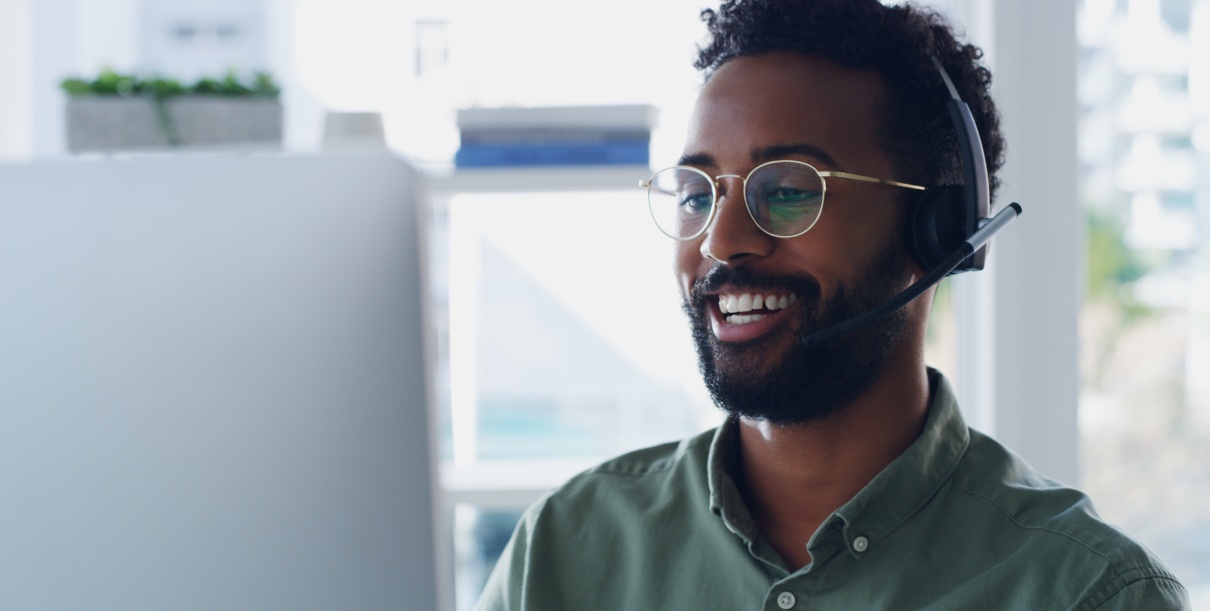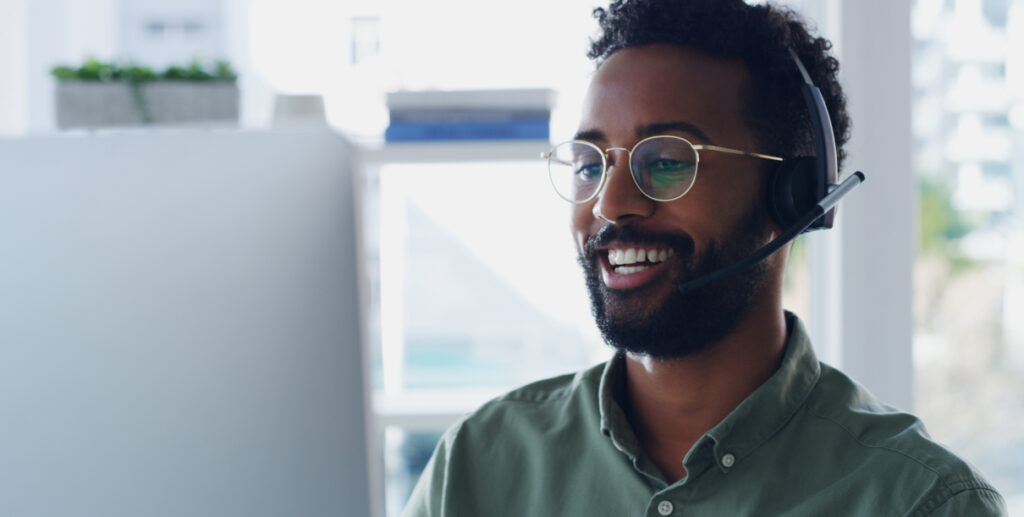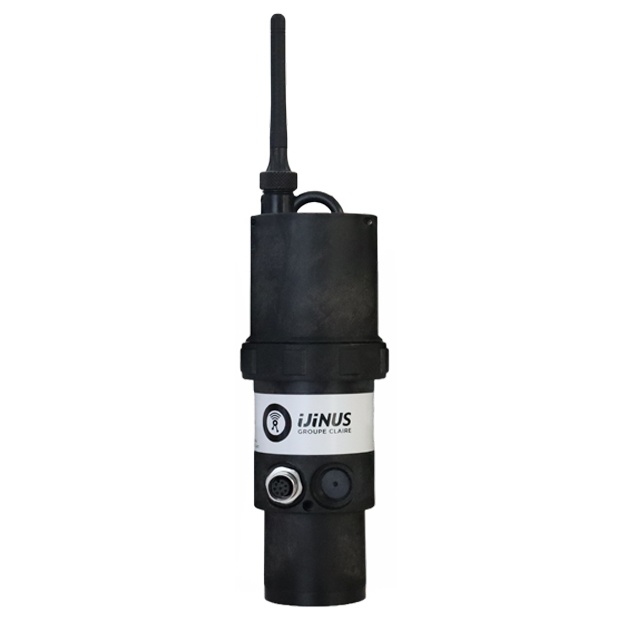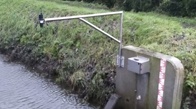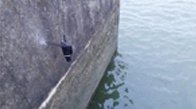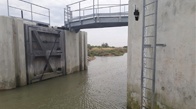 Focus on solutions
Radar level sensor technology
Based on radar measurement technology, the LNR level sensor is the ideal solution for the supervision of water courses, reservoirs or storm water pools, and the entry and exit points at water treatment stations.  
Electromagnetic radar wavelength not affected by exposure to the elements such as wind or temperature changes

Unique design, integrating the sensor and logger in a single unit, reducing the cost of the measurement point and allowing for more efficient network coverage

All-in-one system replacing the much more cumbersome, conventional measurement kits  

Compact Plug&Play box, with integrated battery 
Our water and network monitoring solutions
Innovative solutions for network performance
Really simple to set up and install, the RG20 or RG25, paired with a datalogger, can be used equally well in temporary or permanent rainfall monitoring programmes. The rain gauge is connected to a logger which records the local data by radio, or on a remote supervision tool. This 'tipping bucket' rain gauge consists of a funnel collector with two calibrated containers designed to prevent the rain from splashing internally or externally, as recommended by the WMO (World Meteorological Organization). The data can be logged either by time stamping the bucket tips, or based on cumulative rainfall, and the device can be programmed to issue alerts.  
The wireless LNU is an acoustic imaging level sensor designed to measure water levels in difficult environments. This multi-purpose sensor, recognised for the precision of its measurements, can be coupled with a physico-chemical sensor or used with samplers. An all-in-one, self-powered system, it measures and logs data before transmitting it to a supervision platform. The LNU is simple to install, use and maintain. It can be securely programmed via radio without any physical interaction on the sensor or direct contact with water, making it easy to maintain.
The ZM flow recorder uses a tried and tested induction process to measure the water flow. This mobile solution simplifies the sectorisation of plastic pipe networks, to identify the zones where leaks may be present and causing water loss. The logged data is then transferred to a dedicated software program, for simplified analysis and global surveillance of the network.
OSRAI FLOW is a self-powered communicating system that reliably converts a measurement of water height into flow. It considerably reduces the margin of error when calculating water levels in confined spaces. Easy and quick to install on sewage pipes, it can be adapted to the limitations of the existing environment or sewer manhole invert. OSRAI FLOW calculates the flow on a wide range of collector slopes, starting from the height of the measured water. The patented OSRAI FLOW system is based on the 'obstruction' principle, and the relationship between flow rate and pressure drop. Its innovative shape limits the risk of clogging and guarantees reliable flows for upstream slopes, up to 4%. It can be installed in an existing well.  
A physico-chemical buoy is a fully-integrated, single-parameter device used to monitor the physical and chemical properties of natural waters. When installed in a river, the buoy acts as a datalogger and also as a water quality probe, which is interchangeable depending on the type of measurement required (pH, dissolved oxygen, turbidity or conductivity). It can easily be installed by just one person. Data are retrieved remotely using a supervision tool.  
LOGAZ is a self-powered gas sensor, which accurately detects and measures the presence of H2S in the sewerage system. Easy to use, its measurement and calibration cell can be changed on-site. LOGAZ can be used equally well for local or remote measurement programmes; when used remotely, the data can be transmitted to various SCADA and FTP platforms.  
DRULO III is an ultra-precise portable device that measures the pressure and temperature of the water network. With a built-in datalogger, it can store up to 1.8 million measurement values. This type of control helps with network diagnosis, optimises operating costs and is responsive if a fault is detected.  
detected.
The LP025 is a datalogger with a built-in pressure sensor. It allows the rapid installation of a pressure gauge on the fire hydrant, without affecting functioning of the drinking water network. The pressure sensor is integrated with an IJINUS LOG datalogger, which records and transmits the data from the sensor by radio or GPRS. Compact and with no need for an external power supply, it guarantees simple, reliable measurement of pressure.  
SENSE is a network access point installed as a traditional connection on the drinking water network. It comprises a clamp and connecting valve that forms a 'smart' connection to allow permanent monitoring of the water network. The system can be fitted with sensors, tailored to your requirements. The sensors detect and pinpoint leaks, particularly on plastic pipes, thanks to a submerged hydrophone, and also allow multi-point correlation, the checking of network pressure and water temperature using dedicated sensors. The sensor on this innovative connector can easily be changed, making it an innovative tool that enables optimal supervision of the network.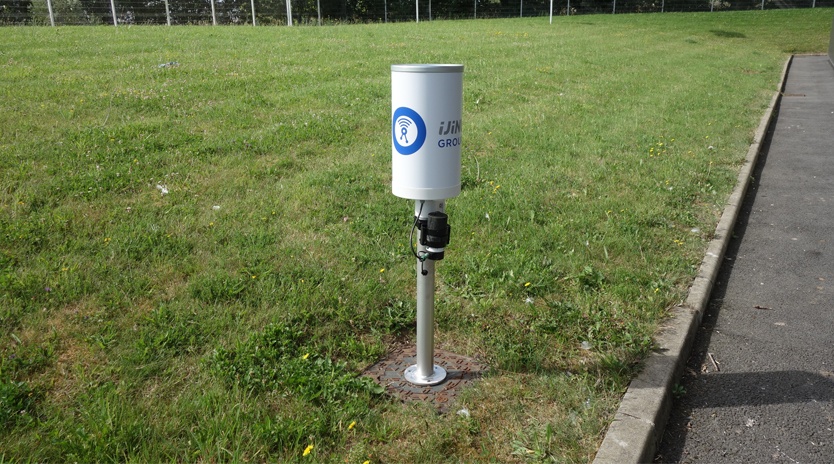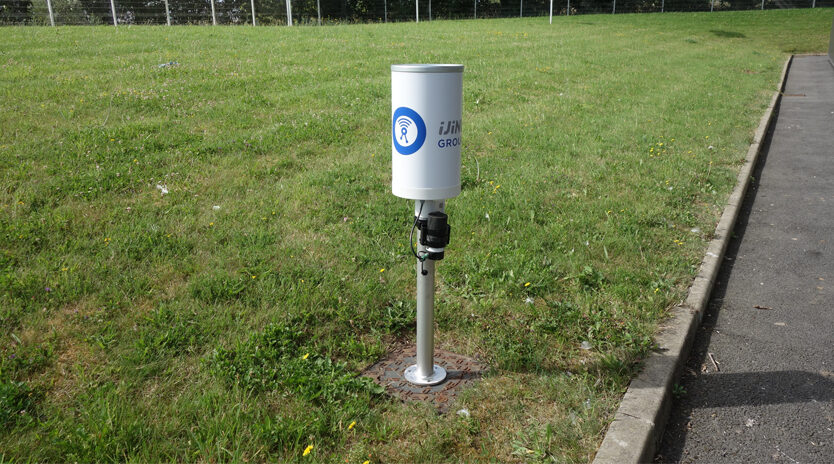 Self-powered RG20 / RG25 rain gauge
An independent, modular system for monitoring rainfall levels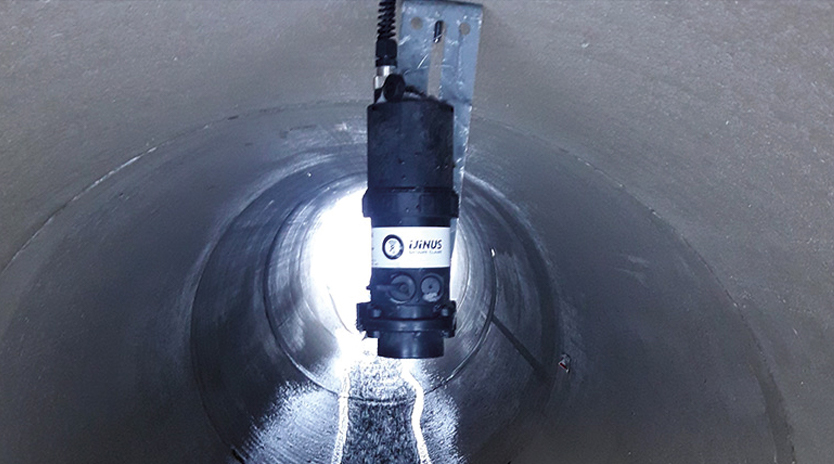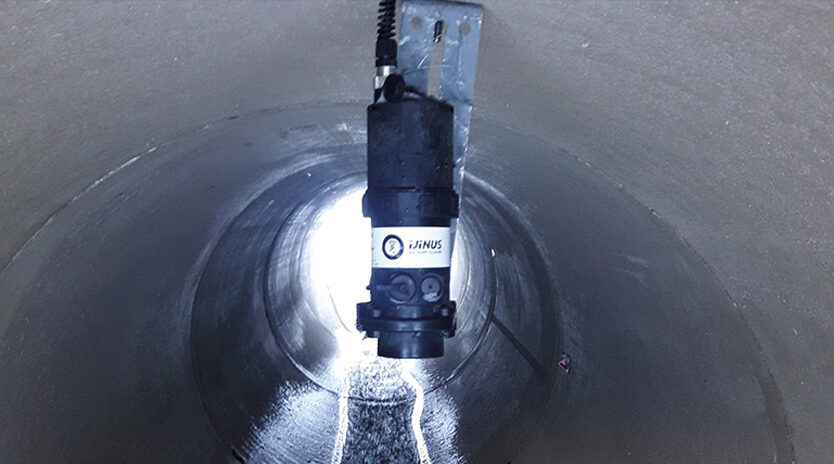 Wireless LNU ultrasonic level sensor
A reliable, self-powered communicating solution to monitor water levels in sewerage systems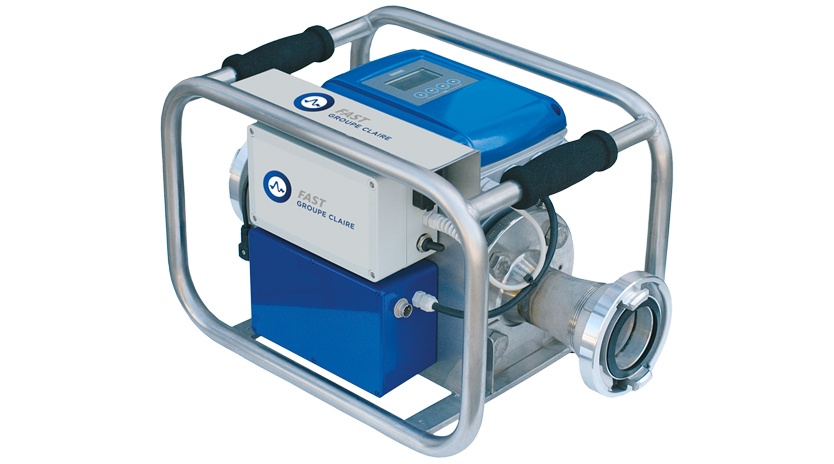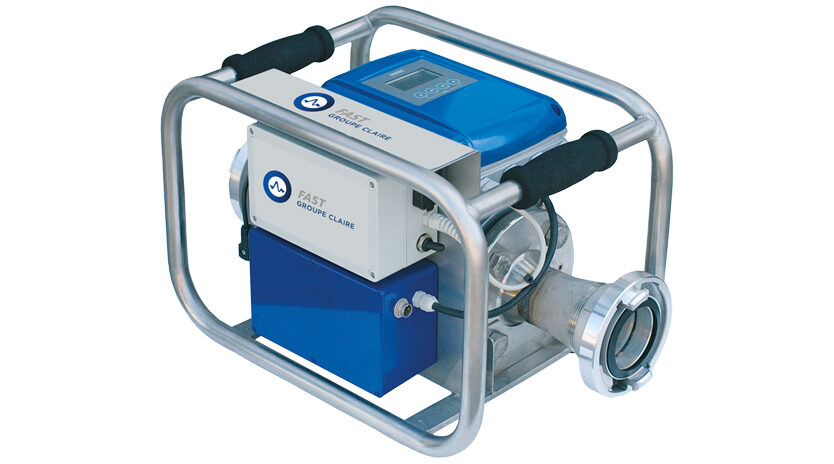 ZM flow recorder
A portable device for sectorisation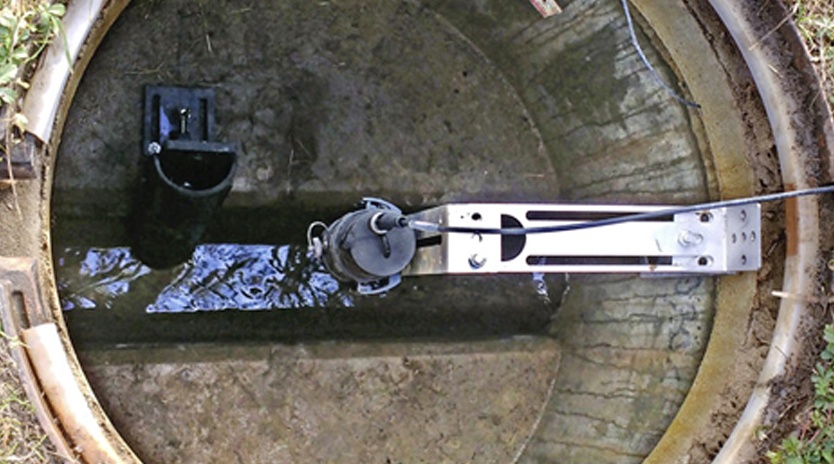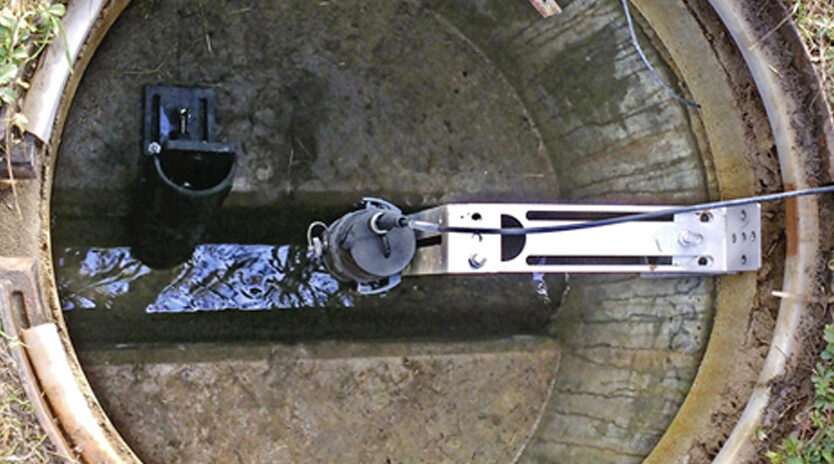 OSRAI FLOW level/height converter
A reliable, innovative solution that converts water height to flow!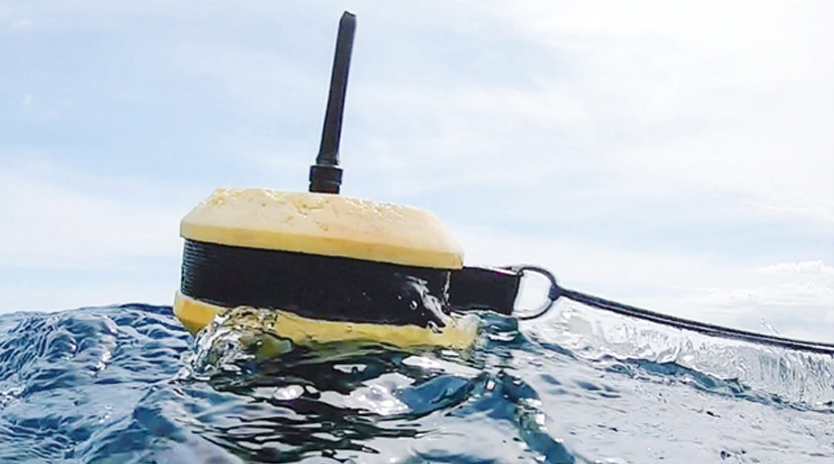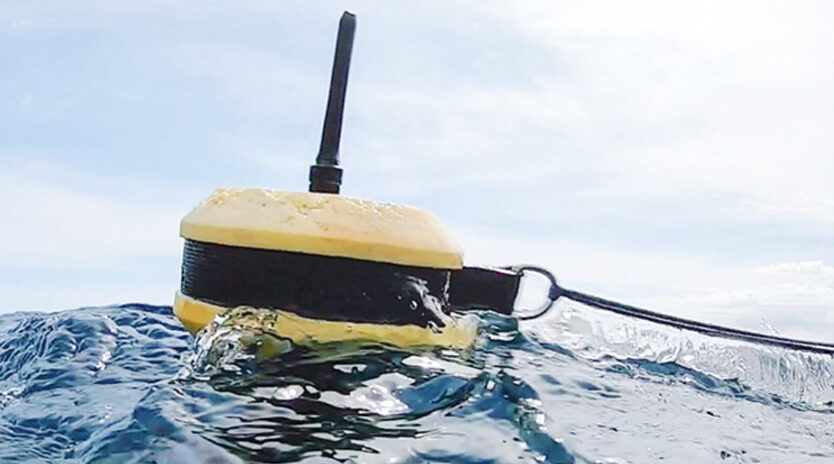 Self-powered physico-chemical GSM buoy
An ingenious device for monitoring the quality of surface water!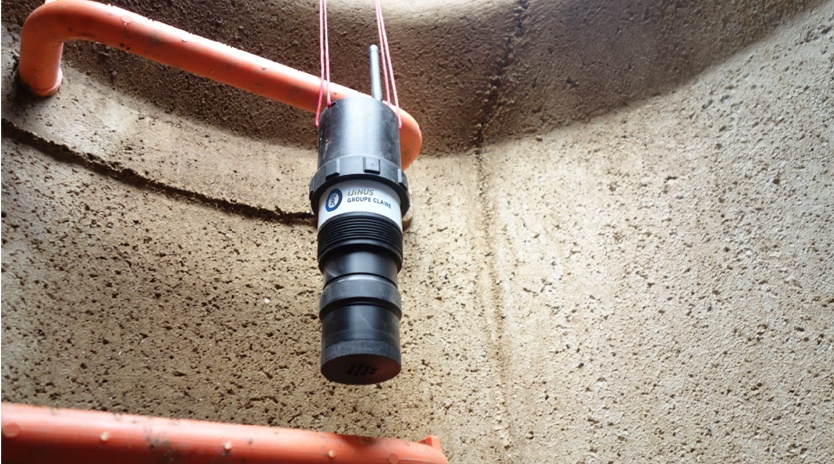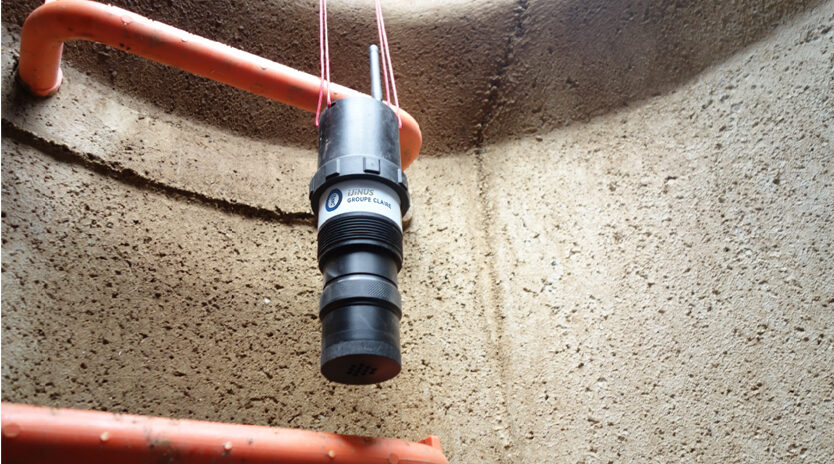 LOGAZ communicating H2S sensor
Preserve the integrity of our networks!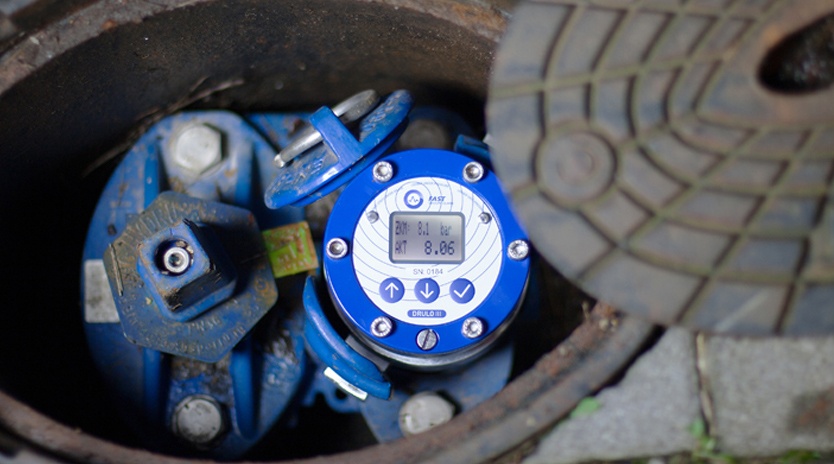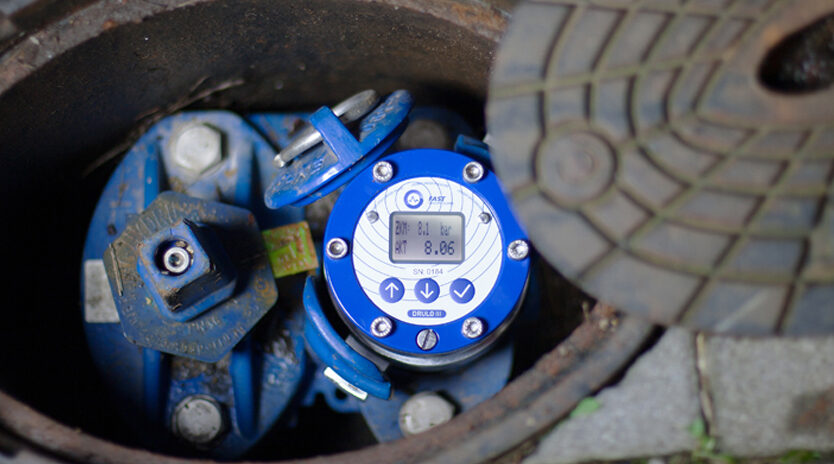 DEULO III pressure and temperature logger
A portable solution for rapid, reliable checking of the network's condition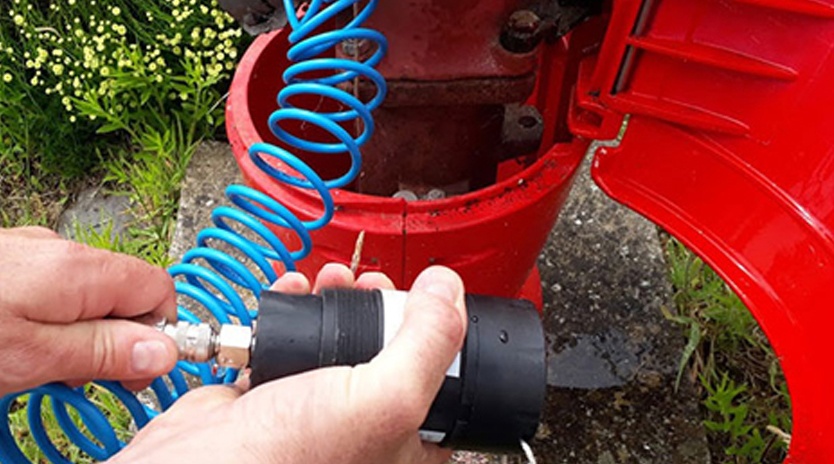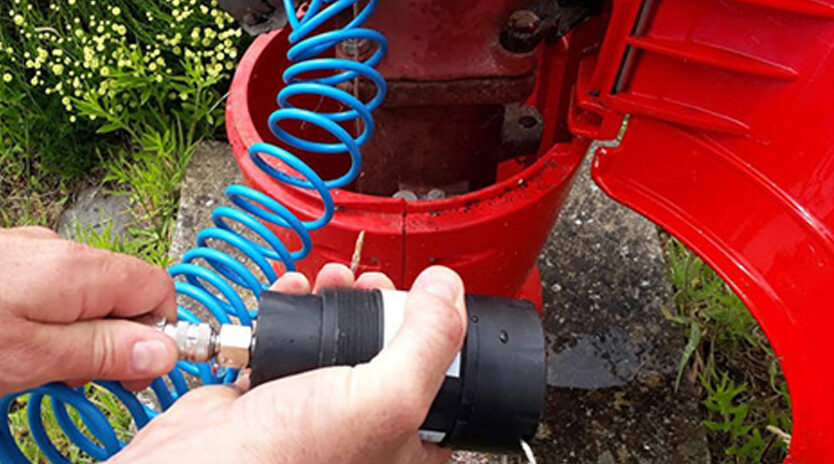 LP025 pressure sensor and logger
The simple, compact, all-in-one solution to control water supply pressure!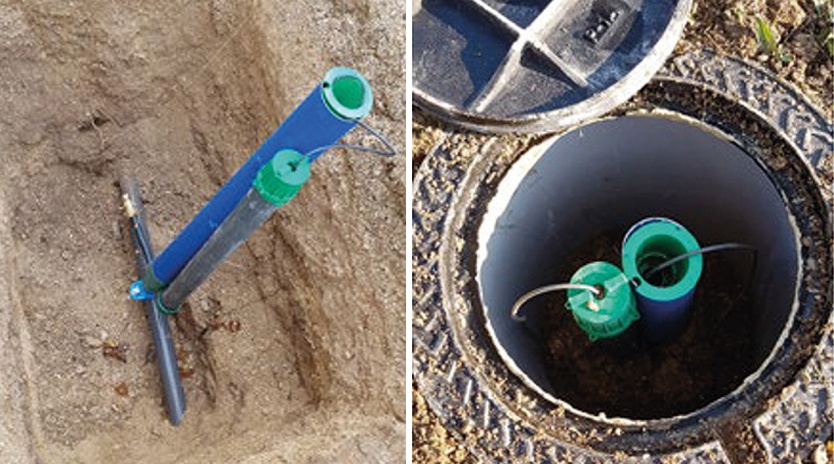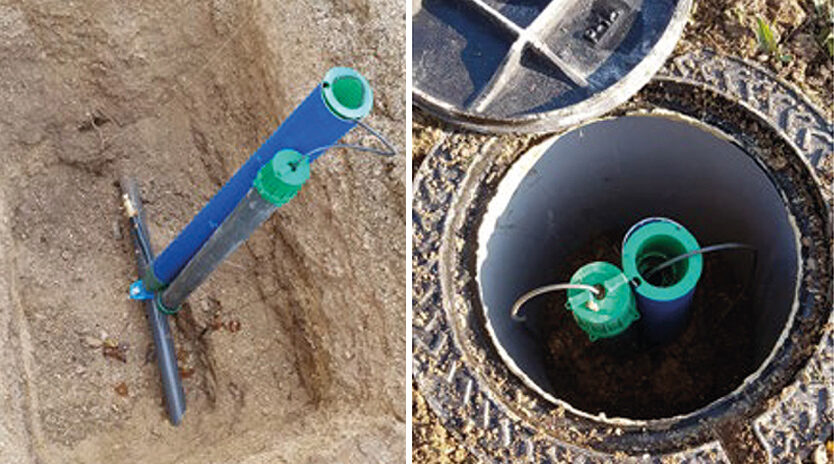 SENSE network access point
A product that sits on the boundary between network equipment and network monitoring
Claire Group
A strict quality process
An engaged, creative and pragmatic design office with more than 100 years of innovation behind it and more than 30 talented staff based in France and Germany.
Certified to ISO 9001, ISO 14001 and ISO 45001 standards, Claire Group meets all public health, quality and safety requirements while also pursuing a sustainable development approach.
French manufacturing, accredited with the 'Origine France Garantie' label for our range of connecting valves, ALPHACLIC and OMEGAFLEX clamps, E-CUB meter boxes and meter wells, Wayve connected boxes and irrigation equipment (Irrimag meter and box).
Find out more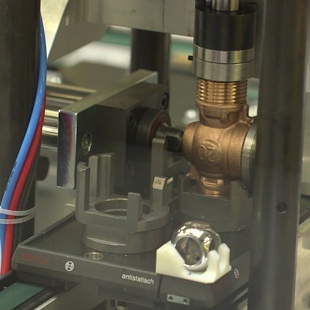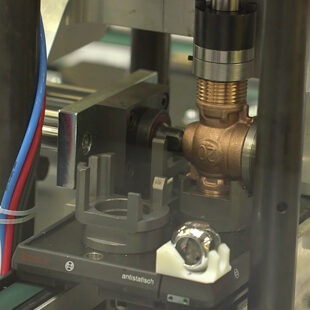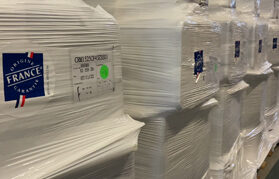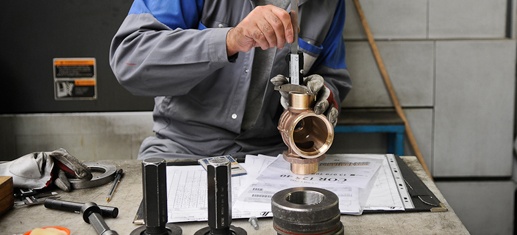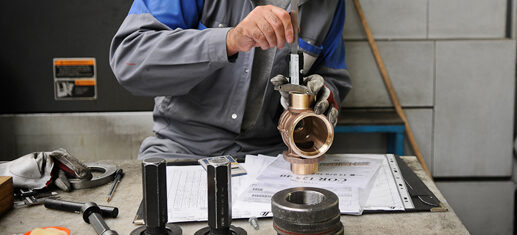 Solutions designed to fully meet your needs