Make the right choice to
Simplify operations on the ground
The installation of a quality product, with the right tools and according to good practice, will prevent any risk of leakage and will help to prolong the life of the water network.  
Work tools are part and parcel of a pipe technician's job, whether they are installing a branch line, fitting a pipe connection, renewing a metering assembly or maintaining, repairing or replacing a pipe fitting. Tools must be robust.  
They have to be used in a variety of site conditions. Having a range of complementary tools allows the worker to select the best one.  
Safety is paramount. Apart from the detection equipment, which has to be reliable and accurate to allow for pre-planning and safety during the works, the tools used by all operatives must have protective devices.  
Fire hydrants are subject to regulated maintenance, and having reliable testing equipment is the way to ensure they will function properly.  
Our products
A complete product range
About tooling
Tooling refers to all the kit necessary for the installation, operation, maintenance and renewal of water pipes and fittings. More than just the tools needed for connecting the pipes and putting them into operation or for gaining access to underground fittings, the term also applies to the equipment needed to prepare and secure a work site or to check the fire hydrants.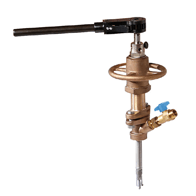 Under pressure drilling
A drilling machine and its various accessories allow the installation of connections, clamps and tee fittings on water lines. A drilling machine comes with a set of adapters to allow the assembly of different product types, models and dimensions. Drill bits are selected according to the material the pipe is made from, and the diameter to be drilled.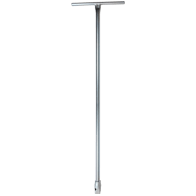 Manhole pullers and lifting tools
Manhole pullers and lifters allow access to underground pipework using openers, cleaning and manoeuvring tools.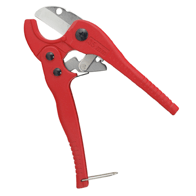 Pipe cutters
Pipe tools and cutters are the accessories used for the cutting, trimming and deburring of pipes.
Other tools and measurement instruments
Other important pieces of kit in the Claire Group tooling range include pliers, wrenches and straps for cleaning pipes, and test pumps.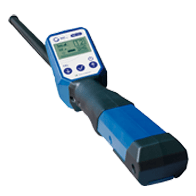 Detection
Detection includes all the equipment needed for locating buried structures and networks: cable, pipeline and metal detectors.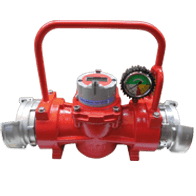 Fire safety
A flow pressure meter is used for the maintenance of fire hydrants and standpipes.
Benefits of our solutions
A complete range
There are tools available for all types of water infrastructure maintenance, such as opening and cleaning manhole covers and manoeuvring underground fittings.
A variety of tools are also available for tube threading and pipework.  
Reliable and robust
Bronze drilling machine designed for long-term intensive use.  
Reliable detection devices for pre-investigation of pipes and access points.  
High-performance fire hydrant controller.
Safety
Drilling machine with safety device to block the shaft in place during drilling work.
Download our Equipment catalogue
Download
See our product offer and online shops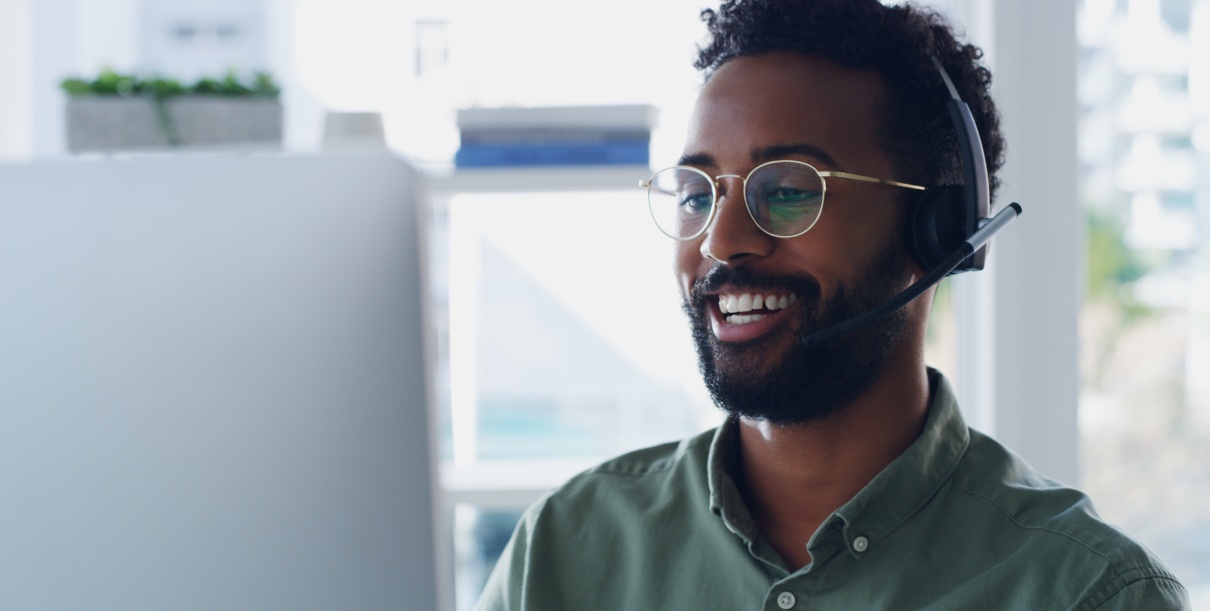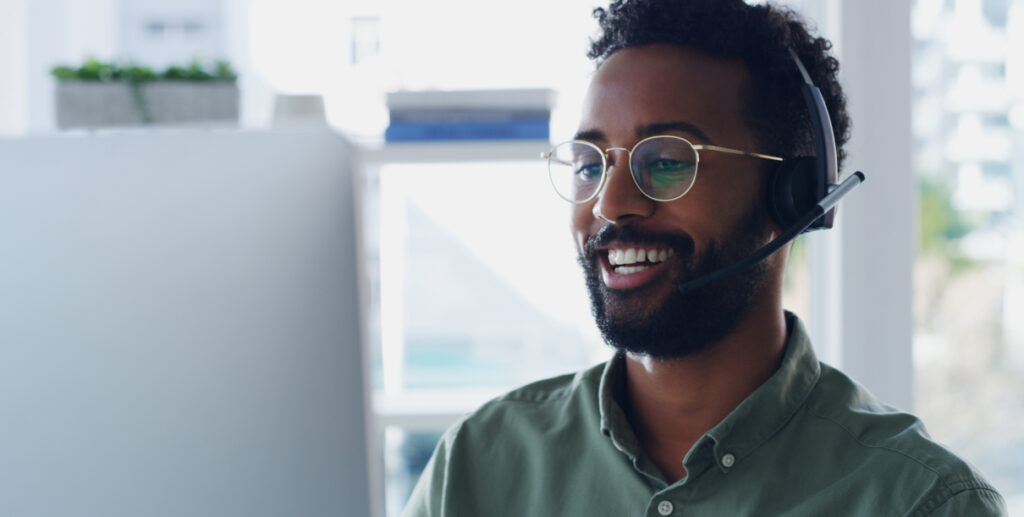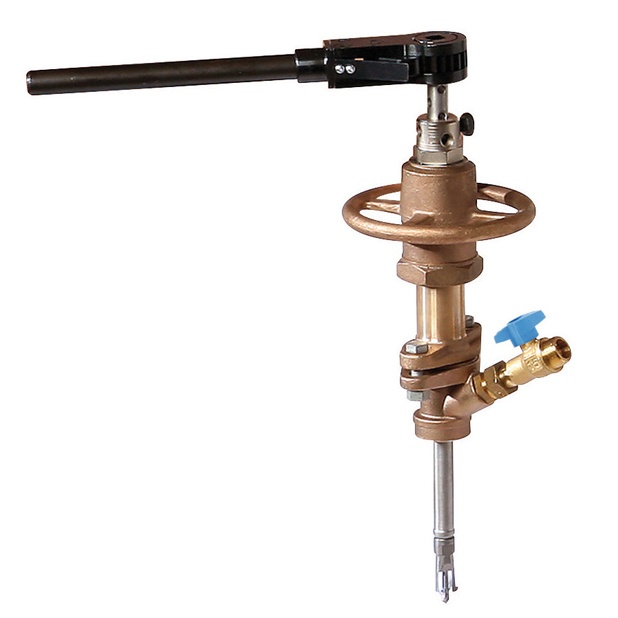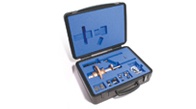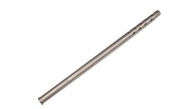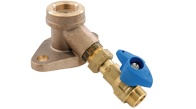 Focus on solutions
Sainte-Lizaigne drilling machine
Quality and confidence in one: extremely durable, the Sainte-Lizaigne drilling machine helps pipe fitters install mains connections. On request, Sainte-Lizaigne can provide servicing of machines and a detailed maintenance record in the service book. Quality and confidence all in one: extremely durable, the Sainte-Lizaigne drilling machine helps pipe fitters install mains connections. On request, Sainte-Lizaigne can provide servicing of machines and a detailed maintenance record in the service book.
Bronze design which makes the machine very robust over time and ideal for frequent tapping operations.

Suitable for any configuration (top, side) and any drilling from DN20 to 40 on cast iron, steel, plastic pipes.

Secured by a blocking device which limits upward movement of the shaft.
Our tooling and maintenance solutions
Innovative solutions for network performance
The flowmeter used to check fire hydrants and standpipes is robust and reliable, using inductive technology for maximum performance. The measuring range assures optimal maintenance and durability, even in extreme conditions. The flowmeter is manufactured in-house and all calibration and repair operations are provided as part of the servicing programme.
The PWG pulse generator detects pipes in the drinking water network by simple connection to fire hydrants or valves - without shutting off the water supply. Designed for use in tough conditions, it can be used on any kind of pipe (PE, PVC, cast iron or steel). The hydraulic pulse system can be used for pipe tracks of up to 600 m. The PWG also has a long operating time.
The MD100 metal detector is easy to use on metal pipes and entry points such as manhole covers and valve chambers. With a depth range of up to 3 m and high sensitivity, the MD100 is a reliable way to detect small objects hidden deep underground. Easy to use, with an LCD display and touch sensor interface, it is also lightweight and ergonomic making it easier to carry.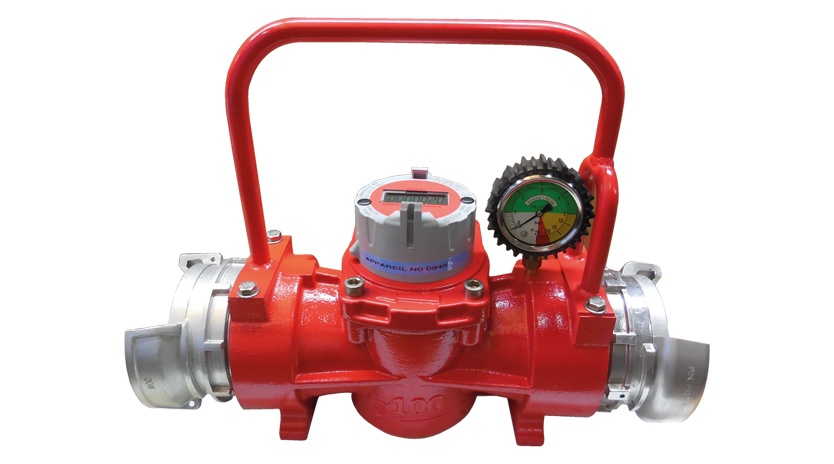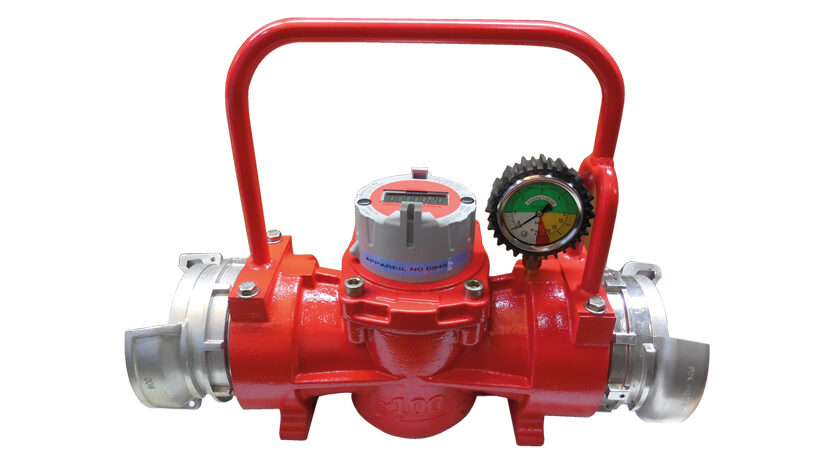 CPI flowmeter
Reliable and high-performing hydrant controller!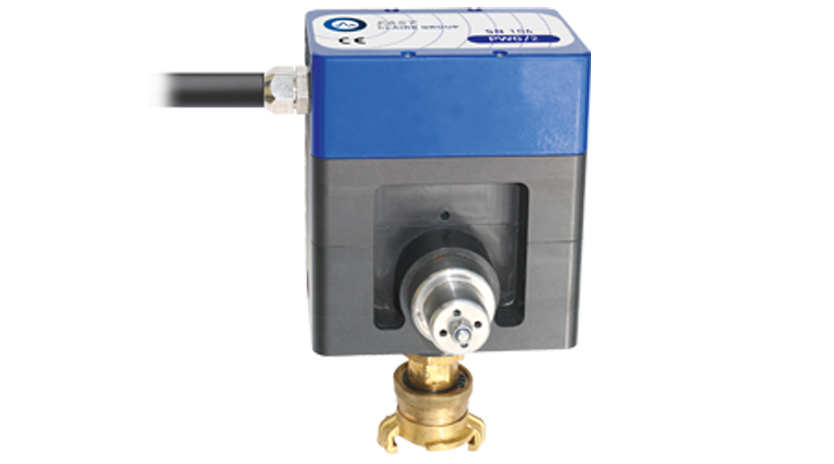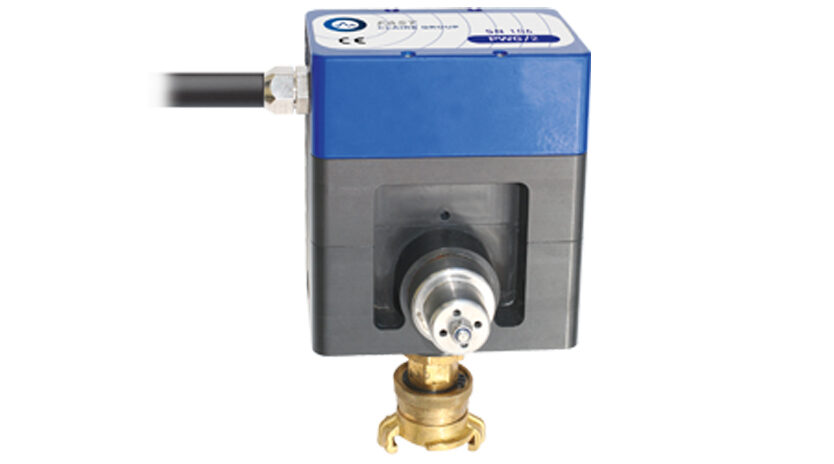 PWG pulse generator
Reliable pipe tracking for earthworks accuracy!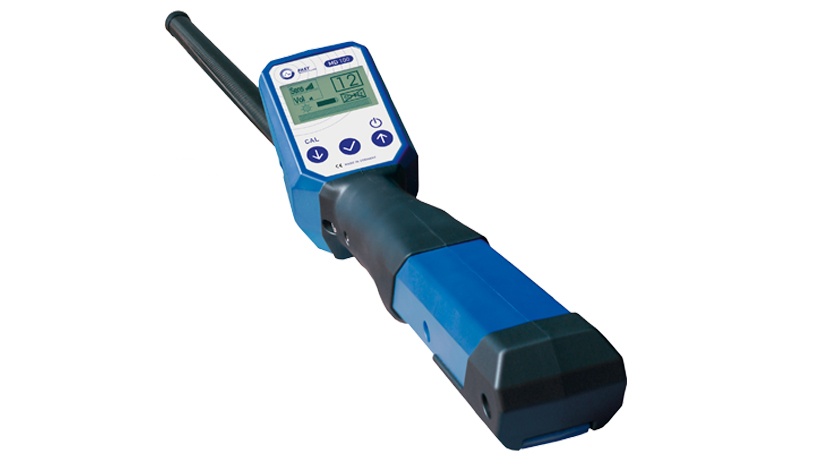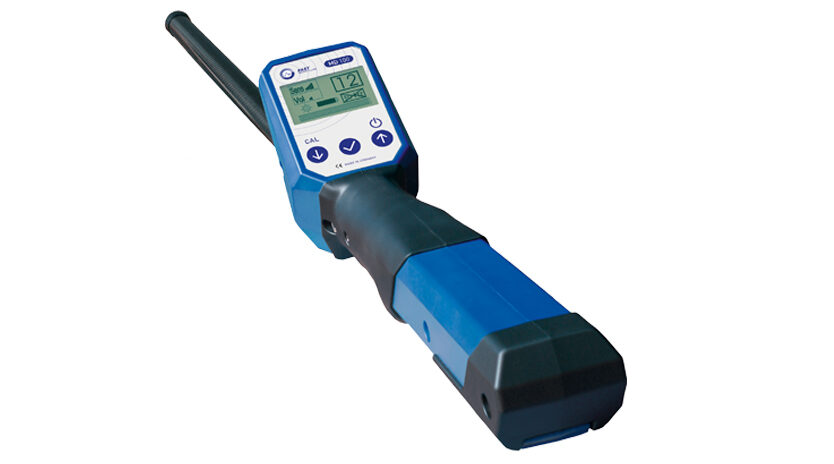 MD100 metal detector
An easy way to detect metal objects!
Claire Group
A strict quality process
An engaged, creative and pragmatic design office with more than 100 years of innovation behind it and more than 30 talented staff based in France and Germany.
Certified to ISO 9001, ISO 14001 and ISO 45001 standards, Claire Group meets all public health, quality and safety requirements while also pursuing a sustainable development approach.
French manufacturing, accredited with the 'Origine France Garantie' label for our range of connecting valves, ALPHACLIC and OMEGAFLEX clamps, E-CUB meter boxes and meter wells, Wayve connected boxes and irrigation equipment (Irrimag meter and box).
Find out more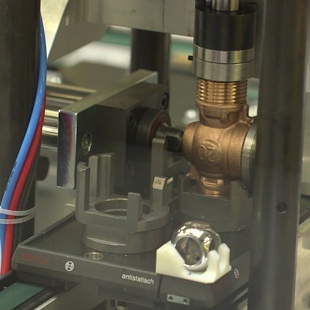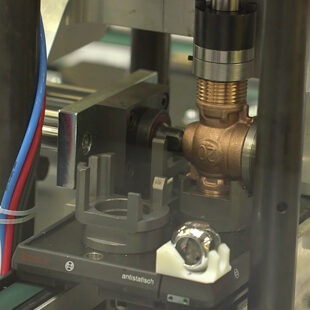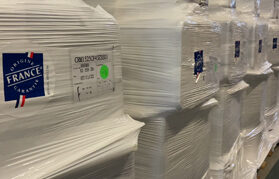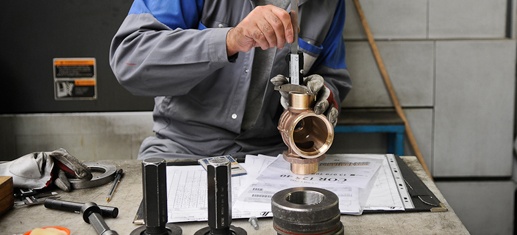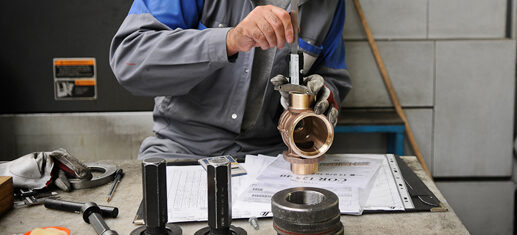 Solutions designed to fully meet your needs