Make the right choice for
Reliable metering
Choosing well-made, easy to use equipment helps metering installations last longer.  
The use of suitable before-meter valve fittings allows the operator to manage and control the user network simply, and securely.  
The space available for the meter is often limited. Meters have to fit into existing installations and metering spaces. A wide range of taps and pollution control devices is available, covering a range of sizes, dimensions and configurations. There are also compact dual-function products so that users can select the best model for the available space.  
Installation can be a delicate operation when space is limited. But there is a solution, which allows the fast and secure connection of a water meter by hand, with no risk of losing the watertight seal built into the tap.  
Metering systems must be suitable for installation in different settings, including walls, gardens, pavements or apartment blocks. They must be accessible, compact and frost-resistant. Claire Group offers a range of custom-made, ready-to-install, frost-resistant meters for individual or multiple users and complete with valve fittings.
Our products
A complete product range
About metering solutions
The metering environment consists of valves to open or shut off the water supply, a meter and a pollution control device; it is available in a range of solutions, all ready to install and suitable for individual or multiple users: meter manifold, box, terminal, outlet box or chamber.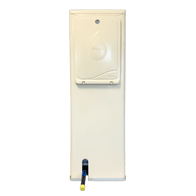 Meter boxes
The meter box is installed on the boundary of the property. It accommodates and protects the water meter and tap, which can be accessed at ground level in the public space. This facilitates the work of the network operator, allows for easy reading of the meter and access to the taps and is the preferred solution for network extensions (new housing developments) or pipe renewals, when the ground conditions permit.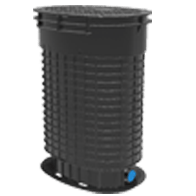 Compact meter wells
The meter well shelters and protects the water meter and tapwork. Buried under the pavement or in the garden, it can be accessed from the private or public side. This is the preferred solution when upgrading a water network, or when installing meters in cramped spaces or those in hard-to-access boundary areas.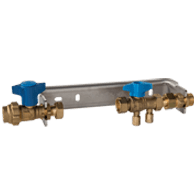 Meter headers and supports
Meter headers are assemblies that include a base and the valves needed to accommodate a water meter. They can be installed in homes or meter wells.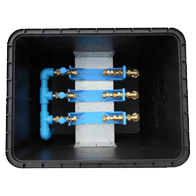 Multi-metering equipment
Multi-meter terminals are used to manage water distribution to multiple users. They are custom-made, ready to install.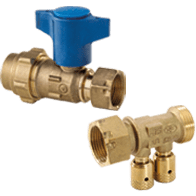 Meter valves and pollution control
Meter valves manage the opening or closing of the water supply within the metering environment. A valve is fitted before the meter (for the network operator) and after the meter (for access by the supply user). Pollution control devices protect the drinking water network from backflow, to preserve the quality of the water.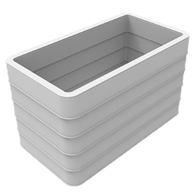 Modular chambers
Modular chambers protect underground water installations such as meters, wells, flowmeters, pressure regulators and sectorisation.
Benefits of our solutions
Quality and diversity
A full offer to cater for all types of use. Meter valves for all on-the-ground configurations. They perform various before-meter functions and come as standard, lockable or secured. NF-certified valves have undisputed proof of safety and quality compliance.  
Easy to install
Technology used for connection to a single meter: O-Link, which can be installed quickly and securely thanks to the seal already built into the valve, and the manual clamping.  
Integrated metering systems, ready to install, to simplify the installation of metering stations.  
Modular meter chambers: easy to install, use and inspect, they are an innovative, reliable alternative for pipe networks.  
Made to measure
Sainte-Lizaigne offers a fast, efficient turnaround for the design and production of specific types of fitting.  
Multi-metering equipment built at the Hydroméca workshops in France allow for custom configurations and a responsive service, saving you time on your projects.  
Download our Equipment catalogue
Download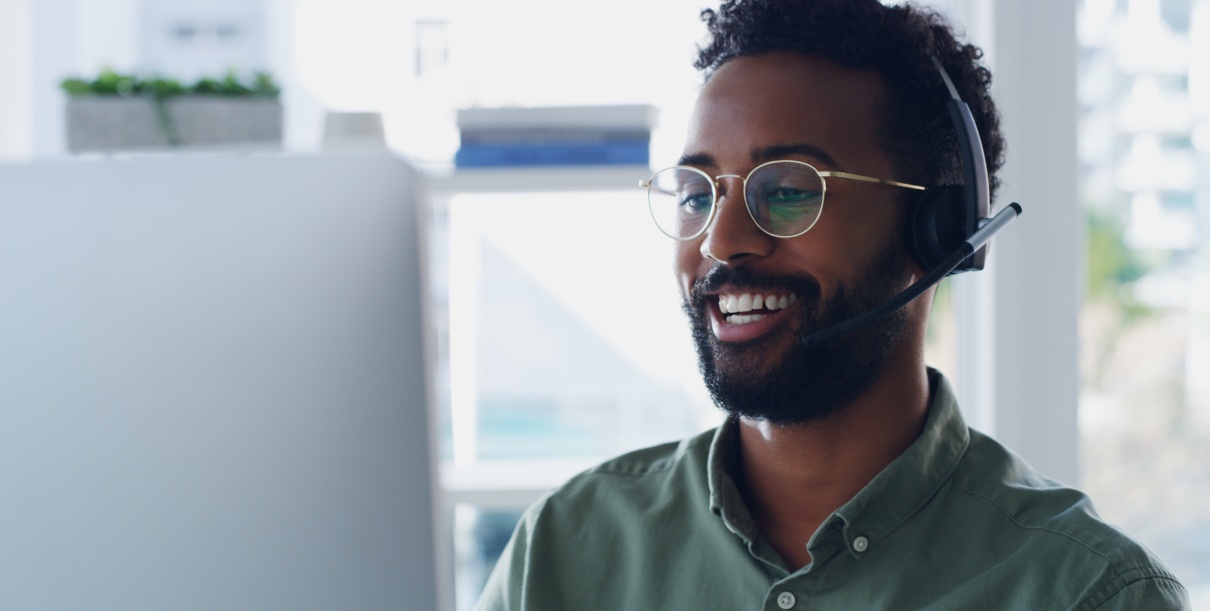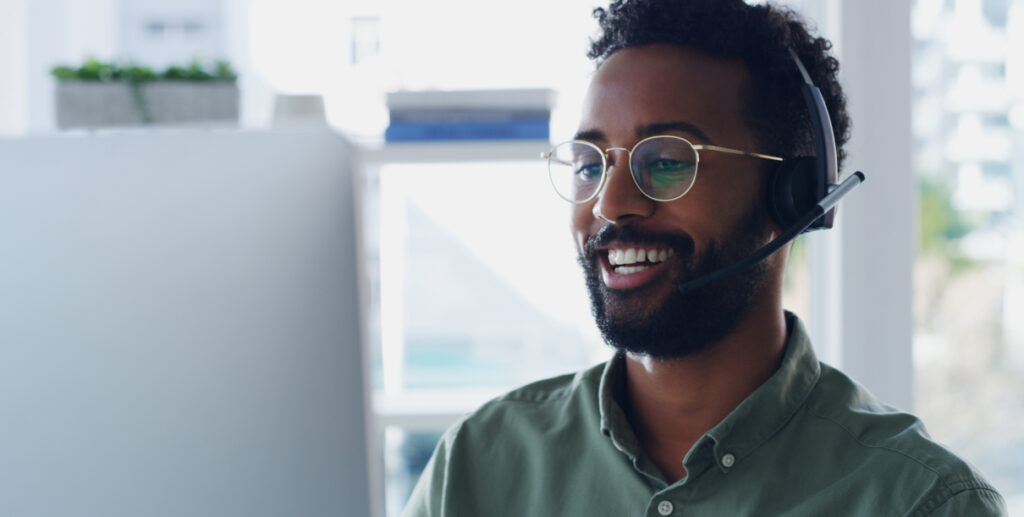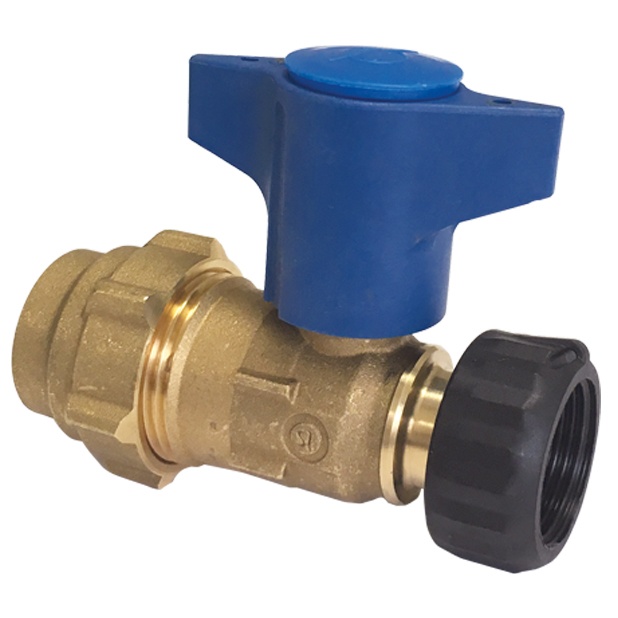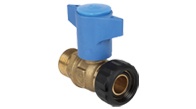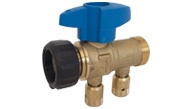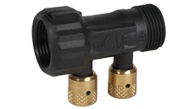 Focus on solutions
O-Link technology
O-Link is an innovative water meter connection technology with fast, secure assembly, something that is particularly appreciated when it comes to installing meters in confined areas or where there is limited space, such as in meter wells, basements or cellars.  
RELIABLE AND EASY TO CONNECT

Captive seal, already built-in to the product, guaranteeing instant watertightness upon contact with the meter gasket  

Watertightness tried and tested on all market meters (brass and composite) 

Hand tightened, no tools required 

SINGLE ADAPTABLE TECHNOLOGY

All pre-and post-meter products can benefit from the technology, to facilitate installations in metering environments 
Our metering solutions
Innovative solutions for network performance
The E-CUB meter box is marked with the word "EAU" (water), making it easily identifiable, and is also very resistant to ageing thanks to the anti-UV PVC casing. RAL 1015 is the colour used as standard on all meter boxes. E-CUB has a detachable door which opens to reveal space for 1 or 2 household meters. A double-door version is also available. The E-CUB box is made in a single piece and has no thermal bridge, which significantly improves its resistance to frost. The box comes with OFG certification, which requires an annual audit to be conducted by an independent certification body.
ISOCOURT+ is a compact meter well, designed to facilitate the job of the installation team. Thanks to piston positioning, the meter can be installed in a matter of seconds, without the use of tools and without damaging the pipe threads. Maintenance operations are just as quick: the shut-off system avoids having to manoeuvre the valve box and meter, while the shut-off and check valves can be removed manually. The chamber is also 100% compatible with composite meters. The acetal resin tap fittings are highly durable and adapted to sediment-bearing water. The before-meter valve can be locked by the operator while the tap and valve on the after-meter side allow access to the subscriber. ISOCOURT+ has a very large range of adjustment, which means that just 2 products can cover all freezing depths.  
The Sainte-Lizaigne meter manifold is made from 4 mm stainless steel, and is extremely robust, limiting the stress on the meter from any unaligned upstream or downstream pipes. There are various types of manifold, to cater for all meter environments, assemblies, configurations and dimensions. The manifold is delivered as a kit, ready to install complete with fittings.  
Hydroméca multi-metering solutions are made from quality components: Sainte-Lizaigne tap fittings and a Hydroméca meter frame. Built in our French workshops, these products can be custom-built (1-15 service subscribers, DN 15 - DN 40 and elevated meters) and are extremely responsive to your needs - saving you time on your projects. The chamber is delivered ready to install.  
The lockable before-meter valve allows straightforward intervention and control on the user's side. The control for opening and shutting off the water supply can be locked in the desired position without any tools or conversion work, using the lock assembly and 707 key from Sainte-Lizaigne. A protector is also available, to protect the lock from dirt.  
The check valve has a dual function, of pollution control (fitted with an NF insert) and offers after-meter manoeuvrability for the user, in a minimal space (the size of a standard fitting). Equipped with built-in O-link seal technology, the check valve gives a secure, rapid connection to the water meter. The captive seal, already built-in to the valve, guarantees instant watertightness upon contact with the meter gasket. It can be tightened manually, without the use of tools, something that is particularly appreciated when it comes to installing meters in confined areas or where there is limited space, such as in meter wells, basements or cellars.  
With their compact design, the rings in the modular chambers are easy to transport and install. The components can be transported on-site by van, and can be installed by a single technician. The cutting and drilling required to create the pipe inlets can be done with standard tools. The ring system also offers great adaptability of size and depth, and is a modular solution that allows considerable time savings for workers. Operation of the network is also made easier, as the plug can be fully opened to give complete access to the hydraulic installation.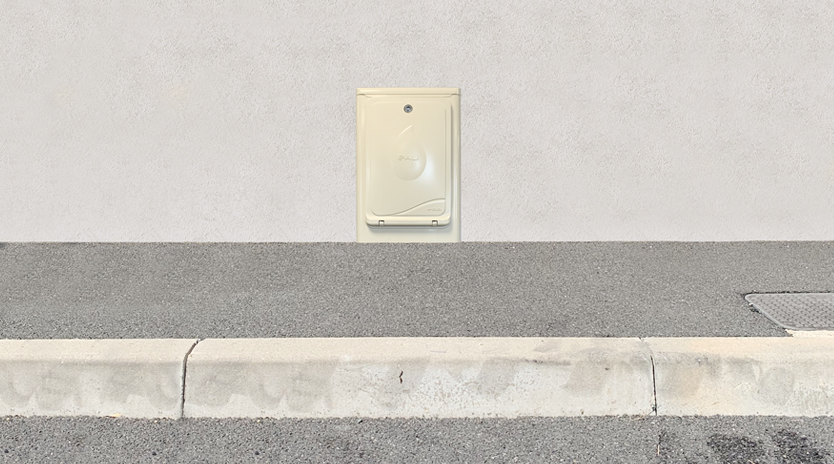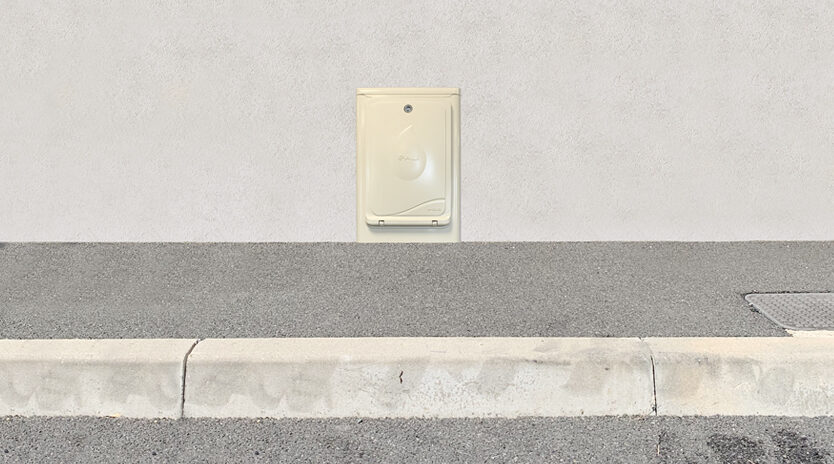 E-CUB meter chamber
Improved accessibility makes your job easier!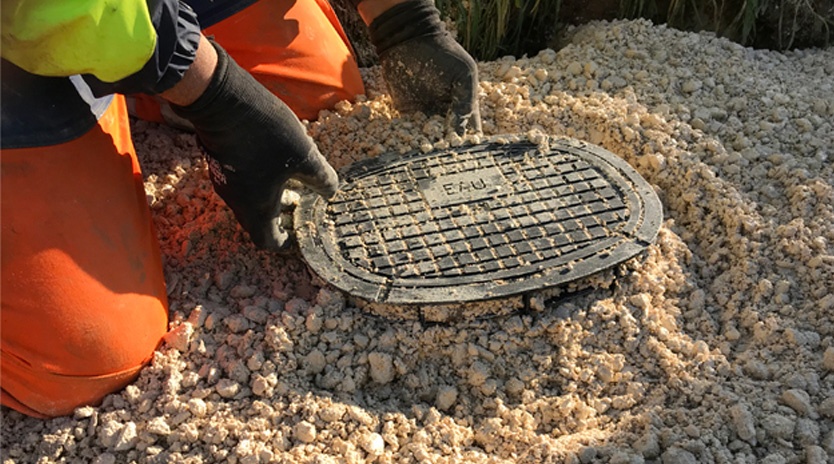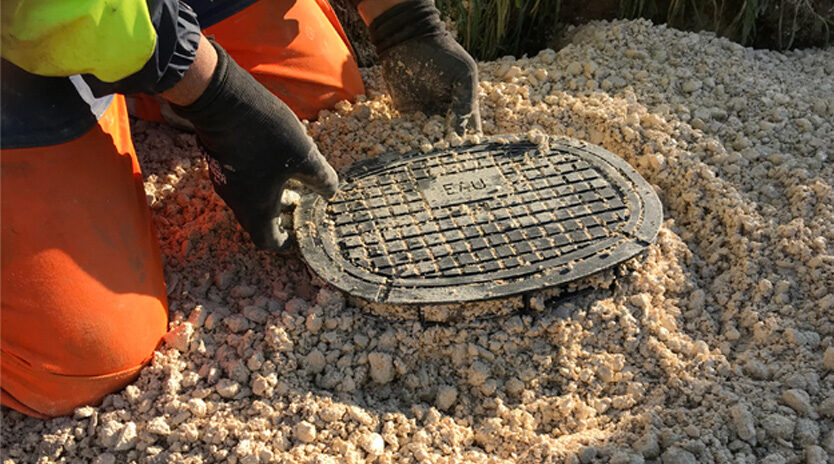 ISOCOURT+ meter well
The quickest way for tool-free meter installation!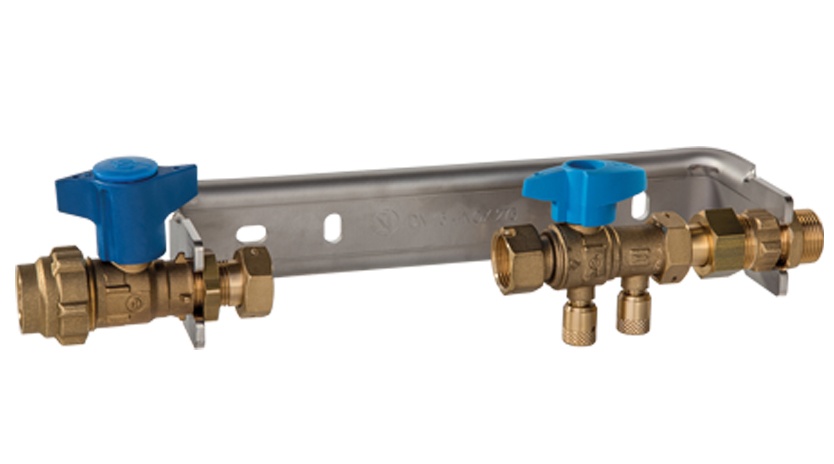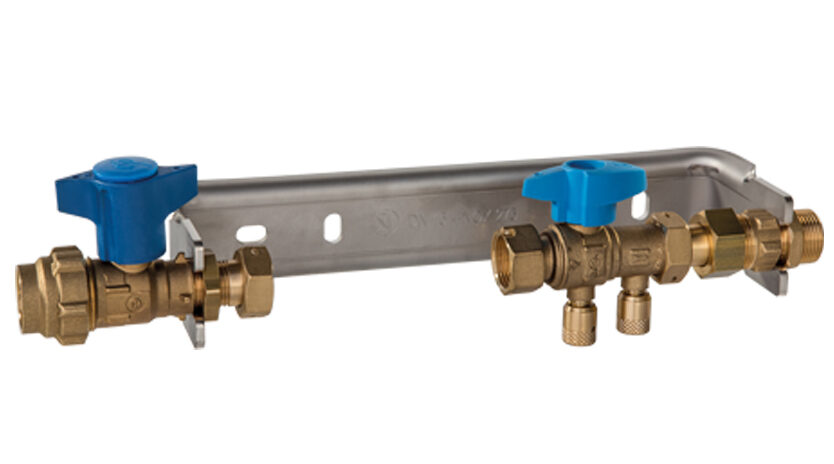 Sainte-Lizaigne stainless steel meter manifolds and supports
An integrated metering assembly with a robust design!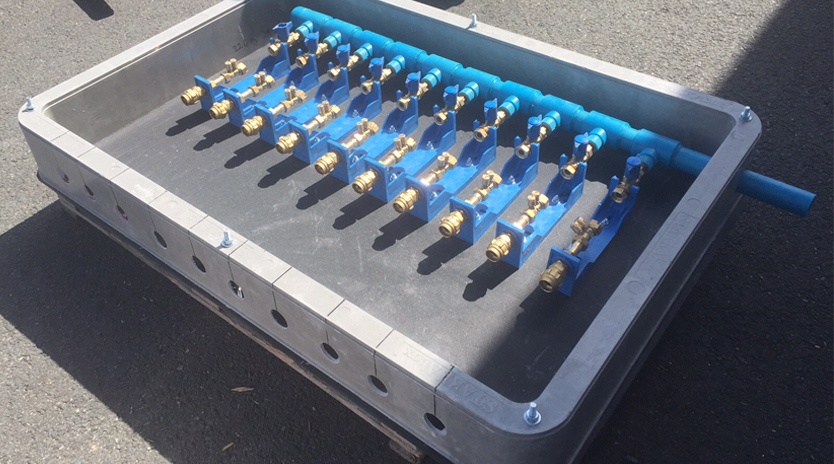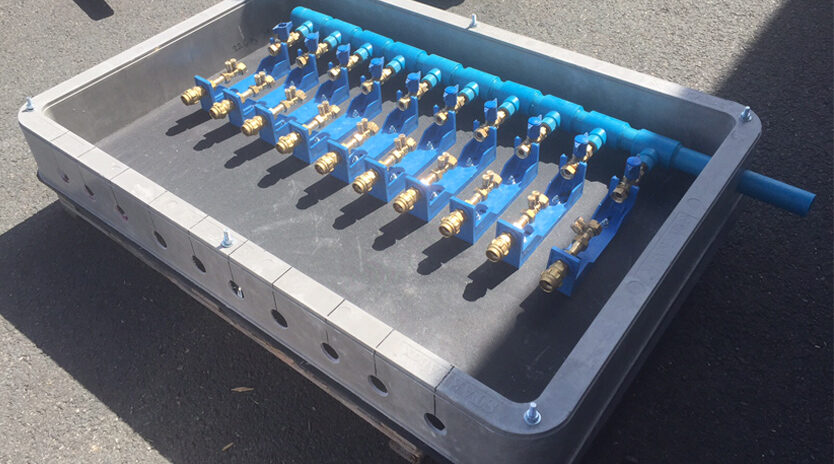 Multi-metering equipment
Reliable design, tailor-made configuration and time savings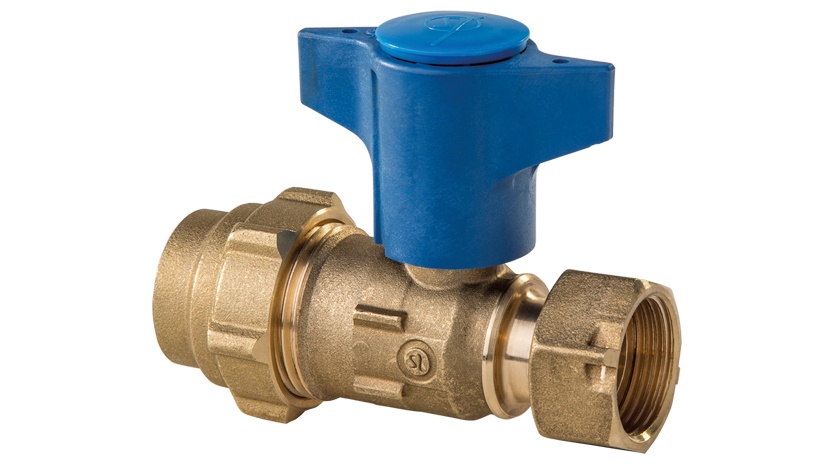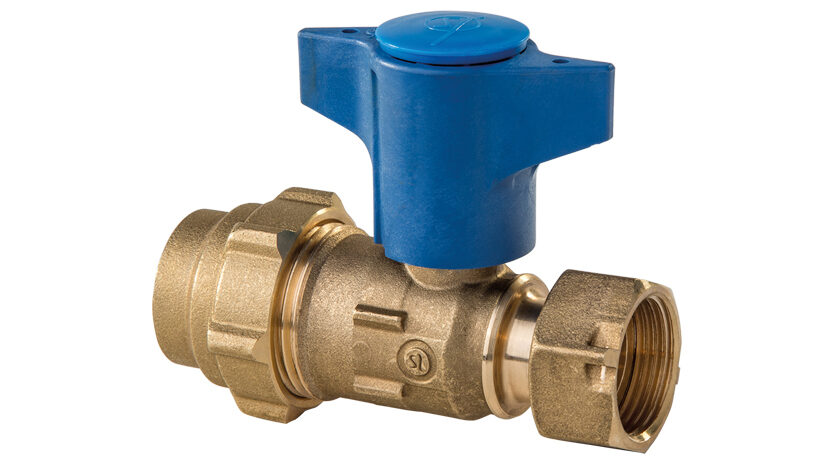 Lockable before-meter valve
Easy intervention and control for users!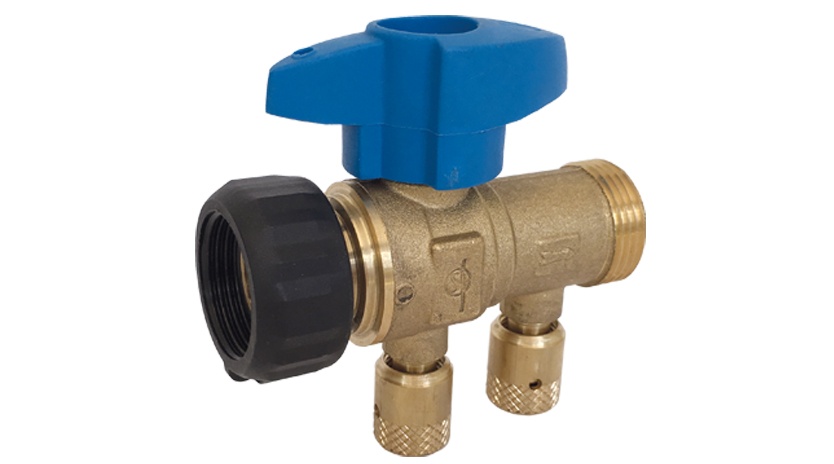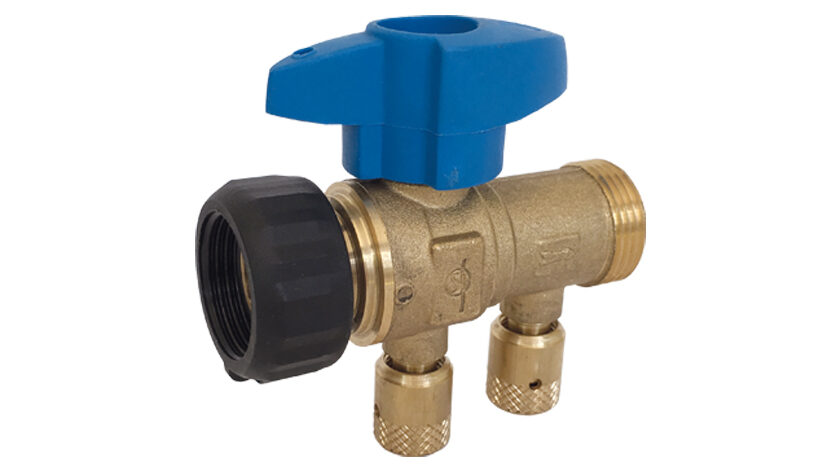 Integrated O-link check valve
Compact, reliable and safe after-meter fitting!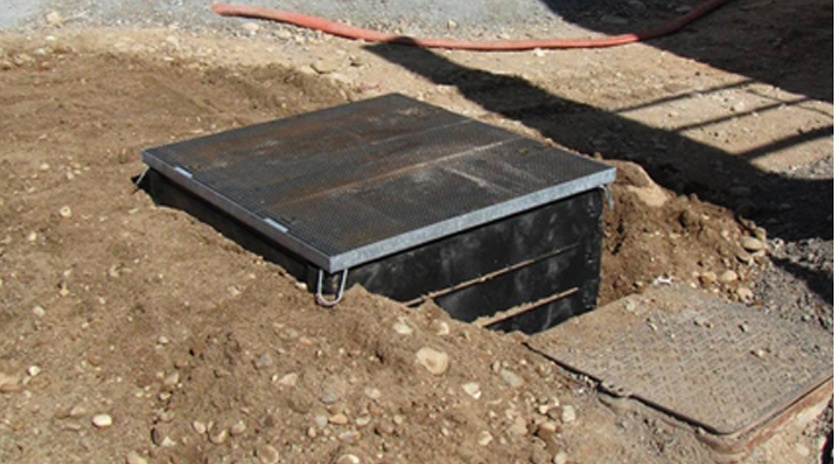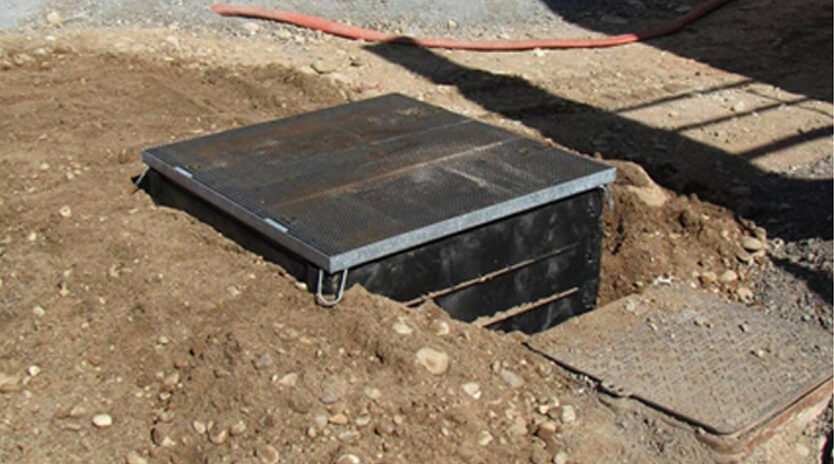 Modula, Fortress and Ultima
Lightweight yet robust meter chambers for optimised installation costs
Claire Group
A strict quality process
An engaged, creative and pragmatic design office with more than 100 years of innovation behind it and more than 30 talented staff based in France and Germany.
Certified to ISO 9001, ISO 14001 and ISO 45001 standards, Claire Group meets all public health, quality and safety requirements while also pursuing a sustainable development approach.
French manufacturing, accredited with the 'Origine France Garantie' label for our range of connecting valves, ALPHACLIC and OMEGAFLEX clamps, E-CUB meter boxes and meter wells, Wayve connected boxes and irrigation equipment (Irrimag meter and box).
Find out more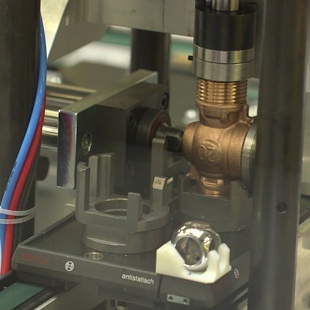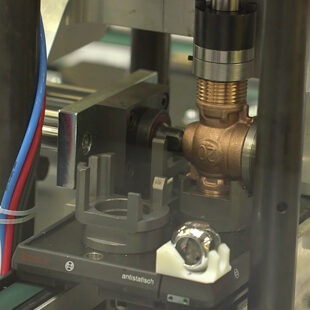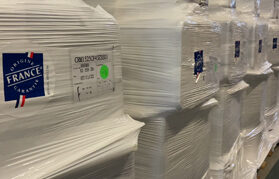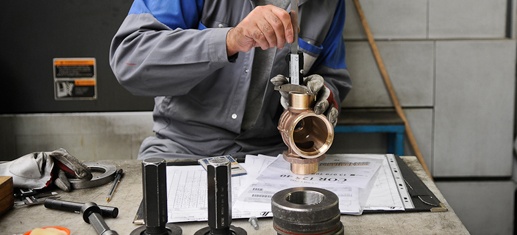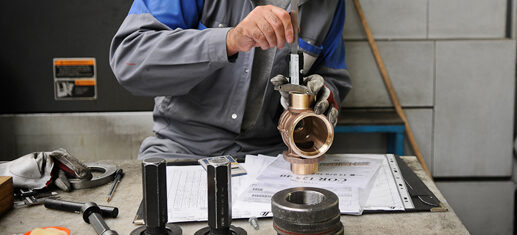 Solutions designed to fully meet your needs