Background
The authority manages water and sewerage services for a water company. It covers 60 municipalities, 35 of which are supplied with potable water, and has 15,000 users. The authority is assisted by pipe laying firms and contractors to complete its biggest projects. All of the authority's new branch lines are installed by electro-welding, mainly with pipes of up to Ø90mm.  
Although the client was confident in electrofusion welding technology, it estimated that the PE pipes were not giving an optimal return in economic terms, as there was room to improve the network monitoring.  
In addition, the contractor had found that the existing equipment was taking up space in the vans and storage areas, especially when prompt intervention was required on various types of project.  
To build a new housing development, the network had to be extended, with 12 new branch lines on a PE conduit. The client took the opportunity to join 3 neighbouring homes to the same mains line.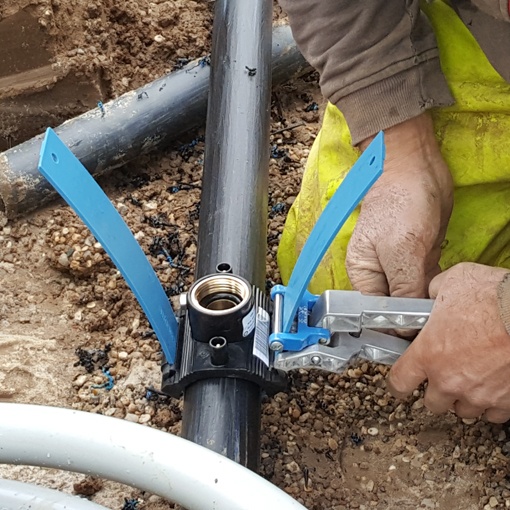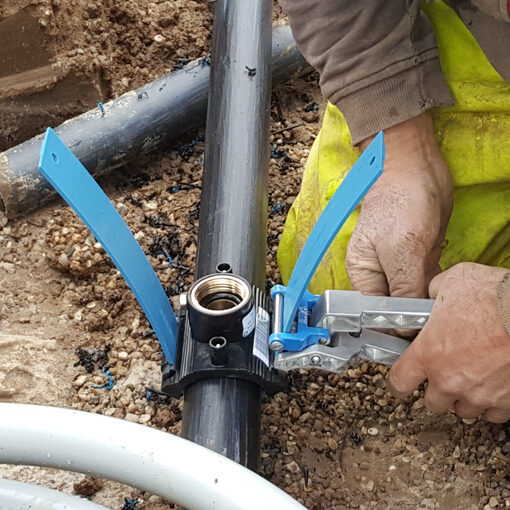 The innovative solution from Sainte-Lizaigne
Sainte-Lizaigne suggested that the 15 water branches should be made using its hybrid OmegaFlex solution. 
This solution is a multidiameter, electrowelded pipe clamp. Its patented flexibility covers 3 - 6 PE pipe dimensions, depending on the model. As only a small number of parts are required and as OmegaFlex is compact and lightweight, it is a solution that can reduce logistics costs.  
The GLOBALL 2038 bronze connecting valve was coupled to the clamp. Bronze is 100% indestructible and fully resistant to all forms of corrosion. It has always been used as a material for durable branch connections. 
When it comes to laying the pipes, the connector can be angled to suit the ground conditions.  
The metal connector also enables the monitoring of the network once in operation, through 'listening' and leak detection.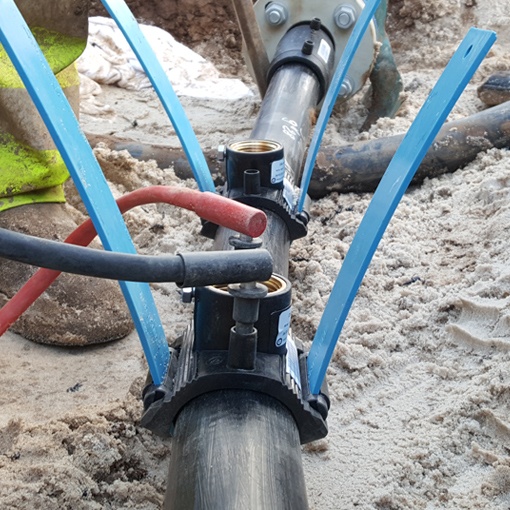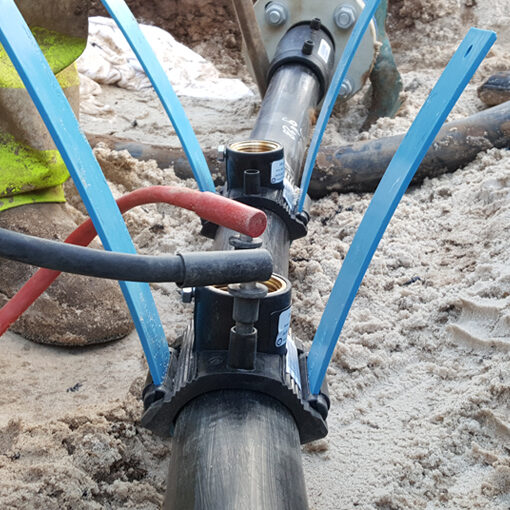 A PE project that includes monitoring and stewardship of the water network
The 15 hybrid connections have all been built.  
The installers appreciated the speed with which the clamp can be fitted, and also the multi-diameter aspect which makes this product suitable for various configurations on the ground. The possibility of placing the pipe connection at the correct angle was also very practical.  
The client only needs to stock a few parts at a time, as they can be used on a large number of applications, while in the warehouse, less space is taken up by parts used for the same purpose.  
The authority is keeping an eye on its network. Once installed, the branch lines will be kept under surveillance as they are crucial points on the network - they also make it easier to detect leaks.  
As a network operator, the authority is contributing to the stewardship of the water company.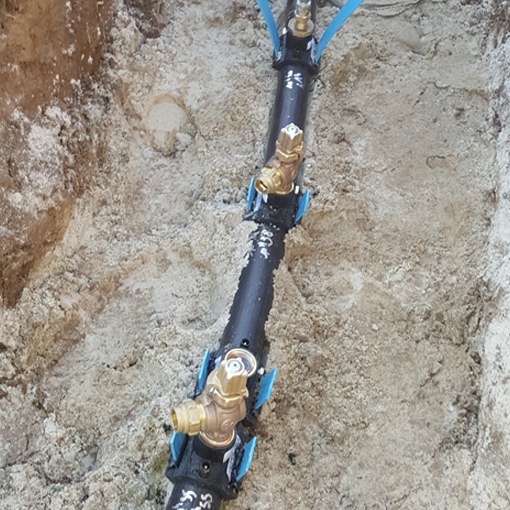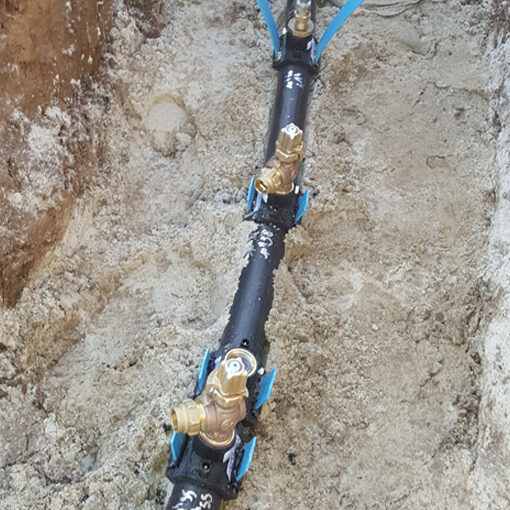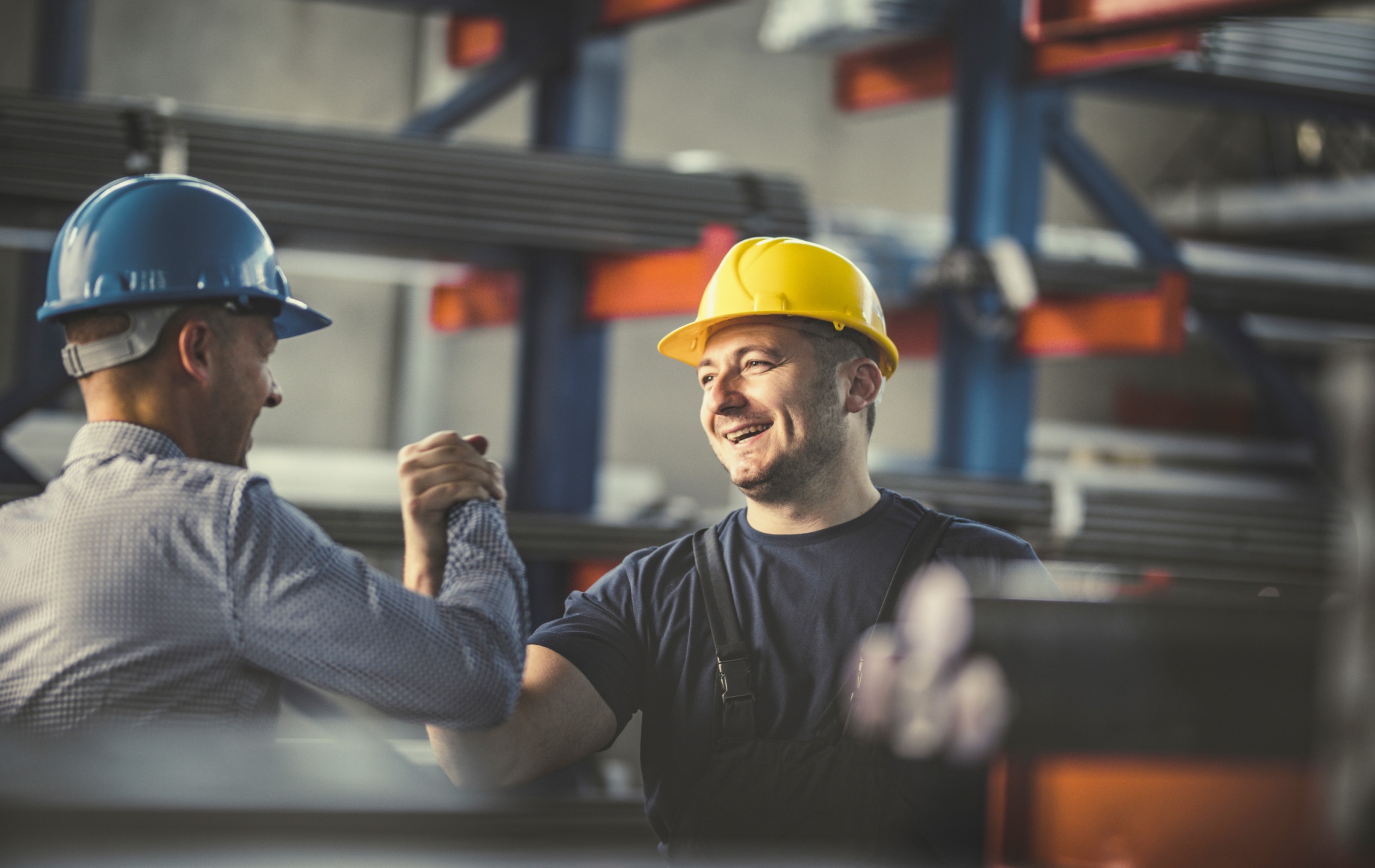 Find us on LinkedIn
Read all our news and see the current job vacancies on our LinkedIn page.
Follow us