In practice
We use premium technical materials
If you want to make reliable, durable products, you need to start with quality materials, recognised for their technical resistance and adapted to an underground environment. Claire Group has opted for 4 MS Bronze, the only material able to fully withstand all types of corrosion (dezincification and stress cracking), and which has always been used for mains pipes in the potable water network. It can also be adapted to anticipate and keep ahead of regulations such as the 4 MS. Claire Group also invests in research into technical plastics, with the aim of offering reliable, innovative alternatives for mains pipes and the metering environment, such as the composite U-CAN fittings and O-LINK meter connection system.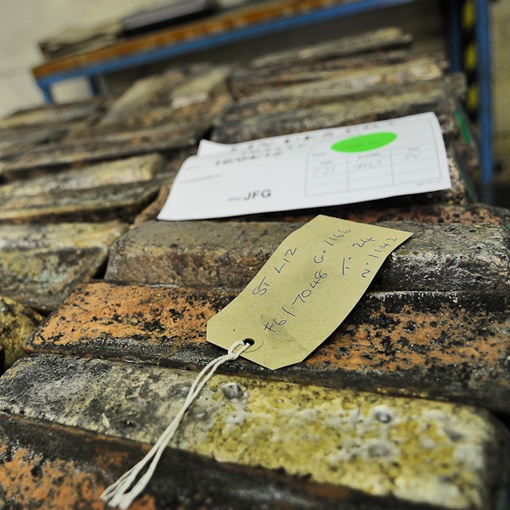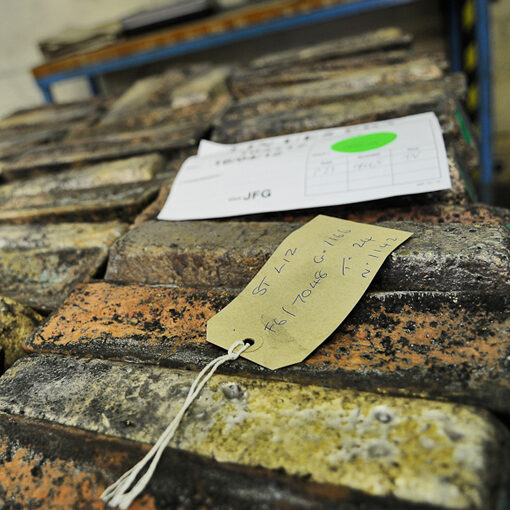 Essential requirements of the trade
All Claire Group products intended for contact with drinking water come with an 'ACS' (Health Conformity Certification) which guarantees the quality of the water delivered.  
Watertightness is another essential part of preserving water supply networks. Claire Group designs and builds the equipment used to form watertight fittings, which are tested and validated before sale, to make sure they are compatible with the life of the water networks and the stresses they will encounter. As to the electronic systems, they must be capable of performing in any environment, even submerged; all devices are classified in protection class IP 67 or 68, depending on use.  
Claire Group has also chosen to certify its pollution control equipment and manhole covers with the NF quality label, issued by Afnor Certification or an accredited body (CSTB), which gives indisputable proof that the product meets all the quality and safety criteria defined in the specifications for the corresponding certification.  
Special attention...
Claire Group's quality process covers the entire product cycle, with special attention being paid to complex and challenging environments. Certain equipment undergoes stringent saline fog tests, to guarantee its performance in any conditions. Metering environment systems are all exposed to freeze-thaw testing. The frost resistance of meter boxes and wells is evaluated and certified by external laboratories such as CEREMA, who issue certifications for the various models.  
Aerial products or manhole covers visible at road level have to face other types of problem. Their UV resistance is taken into account, to make sure the product retains its quality in the urban environment. The coatings and load resistance of manhole covers are other aspects that must be considered, in order to ensure vehicle and pedestrian safety.  
A quality process that spans the entire product lifecycle
Claire Group's Quality teams intervene at every step of the Technical and Operations process, on aspects such as technical specifications, validation of samples and testing methods, product and service conformity, the diagnosis and handling of non-conformities and customer complaints, and compliance with QSE procedures.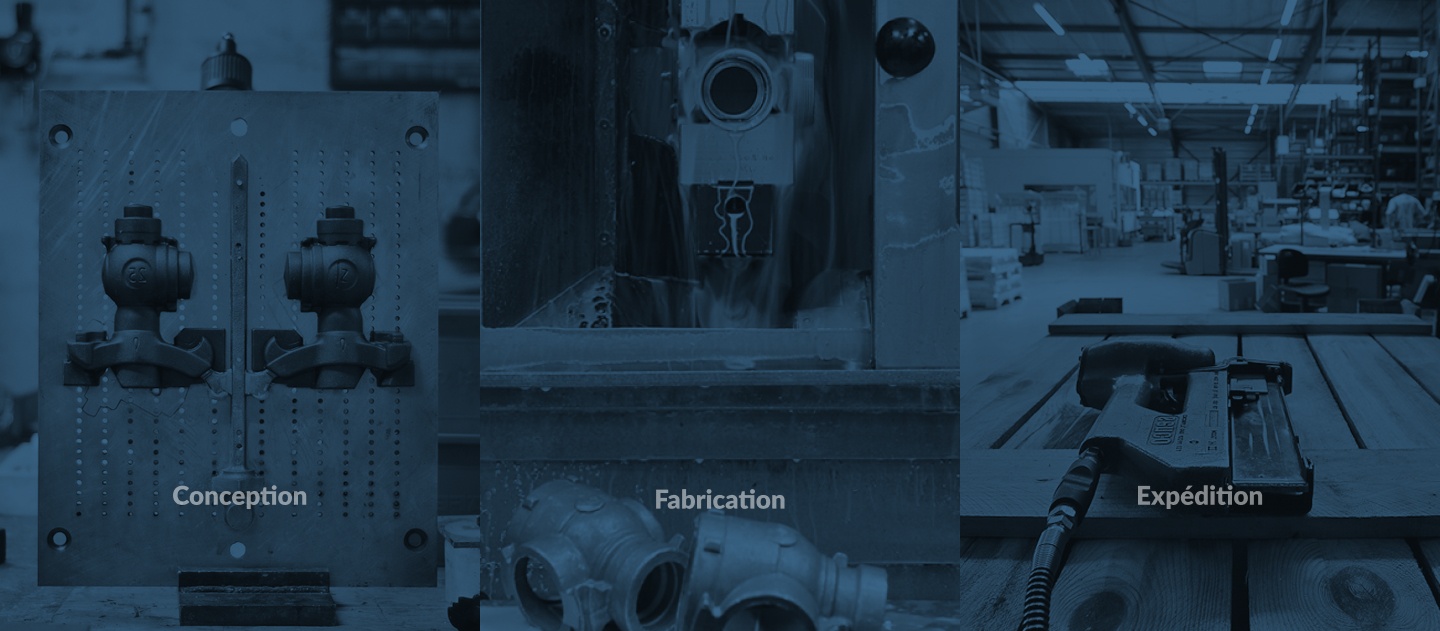 The means
Stringent quality checks
Particular care is taken with quality control of products, from the design stage until their release onto the market. Before validation, all products undergo stringent accelerated tests in the lab and on a test bench (cyclic pressure testing). All components are then tested and checked according to the rules on sampling. This includes dimensional checks in our metrology lab, and the testing of watertightness, hardness, surface condition and certification of materials.  
Before leaving the factory, all products are checked and tested one by one. All the valves are tested for watertightness, hardness and surface condition, while the irrigation meters and fire hydrant controllers are calibrated.  
Our quality control instrumentation is regularly tested and calibrated.  
When a customer order is being prepared, the Logistics team performs a double weight check to verify the conformity of the shipment.  
Some of the advanced innovations, particularly electronic devices, will also be installed in our infrastructure so we can see them working at first-hand.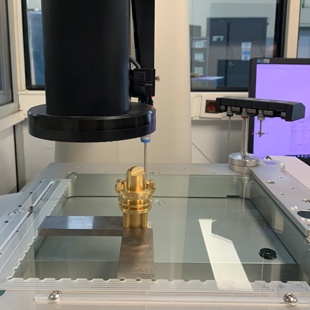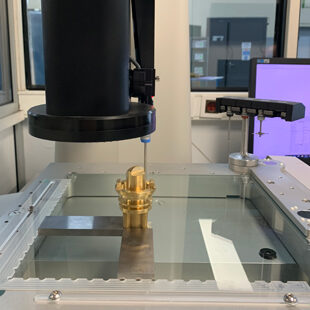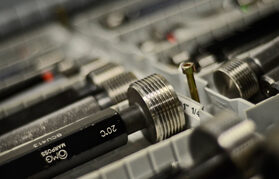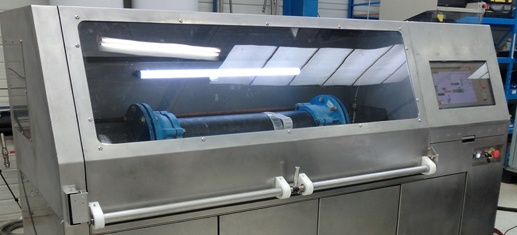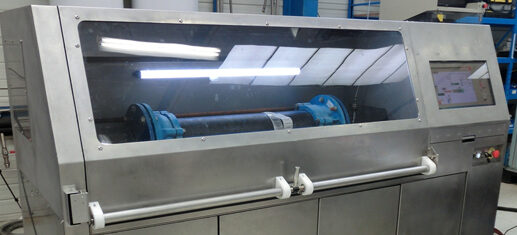 Manufacturing
French and German quality
To guarantee a high level of quality, Claire Group manufactures in-house most of the products it sells. Claire Group owns all its production moulds, and is able to call on a number of local or European subcontractors in order to buy in or manufacture certain parts. Subcontractors' processes are always checked and controlled.  
Claire Group, and Sainte-Lizaigne in particular, are closely tied to the French manufacturing tradition. Sainte-Lizaigne has gone beyond Made in France, with its decision to have some of its products certified with the Origine France Garantie(OFG) label. Unlike Made in France , which is a self-certification, OFG is a process validated by an accredited certification body, which conducts an annual audit and on-site visit in order to check that the products meet the certification criteria. This entails a visit to each part of the production plant, verification that the essential characteristics of the product are made in France, and checking the origin of each component as well as the costs of the final product.  
Download OFG attestation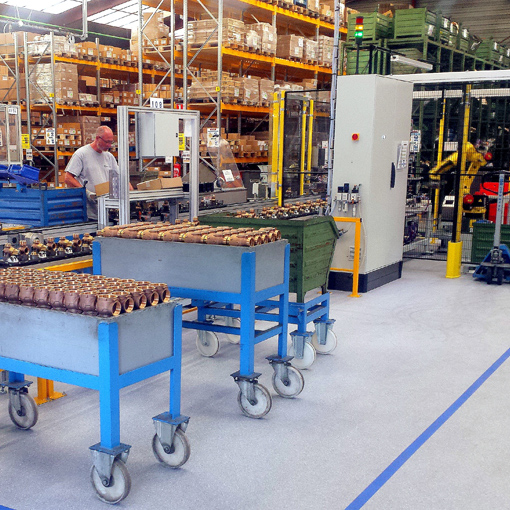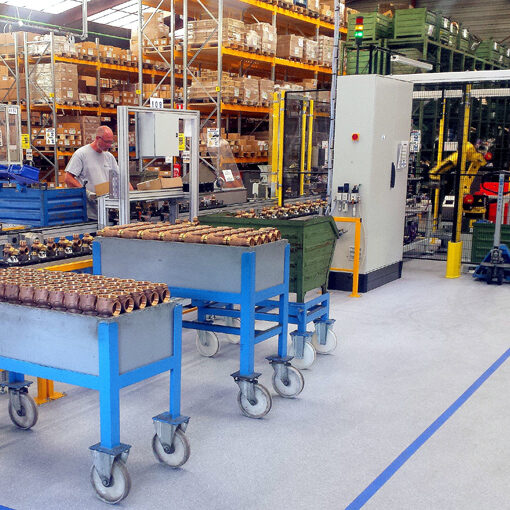 Certifications
A certified quality process
The Group's quality process is ISO-certified.  
Claire Group has ISO 9001, 14001 and 45001 certification for the following activities: "Design, build and marketing and trading of equipment and services for the efficiency and preservation of potable water and irrigation networks". The scope of the certification covers the 3 sites at Sainte-Lizaigne, Marquion and Saint-Pierre-de-Mons.  
EIE also has triple QSE certification, while FAST is certified to ISO 9001 standards.