Innovation is part of our DNA
Designing and building brand-new solutions

Method
Co-innovating with industry operators and experts
Claire Group aims to incorporate its innovation process into a 'virtuous circle' with the on-the-ground needs as its central focus. Our sales teams work with the customer to discuss their working practices, and the customer is placed front and centre during the development stage. New products are always tested in real-life conditions by network operators and industry partners. Their feedback allows us to refine the product to ensure it is fully optimised for the actual conditions of use.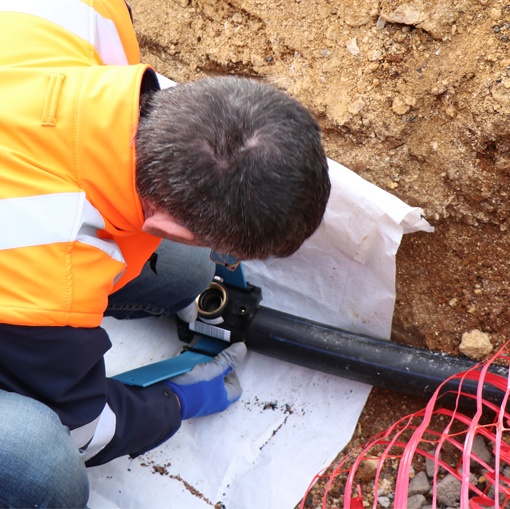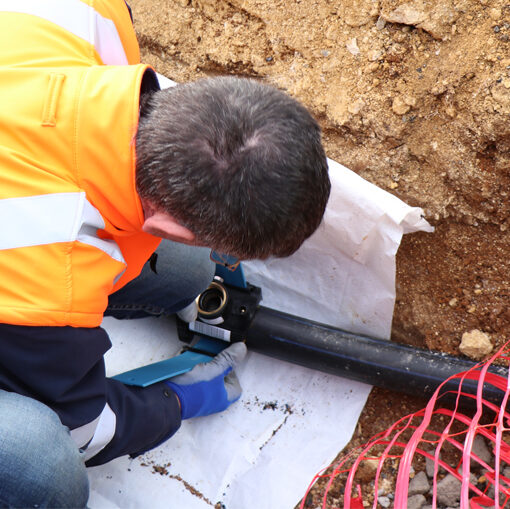 Means
Skills and equipment to boost innovation
With Ijinus, Sainte-Lizaigne, Fast and E.I.E., four design teams work closely together. This gives the design engineers the opportunity to synergise their expertise in mechanics, hydraulics, electronics and software development. This approach, combined with Claire Group's historic culture of innovation and regular training, ensures that all teams are constantly learning. The Methods office at Sainte-Lizaigne has recently brought in a robot to boost productivity on the suction box production line. Handling of parts on the machining tower is now automated, and the times have been optimised. Many areas of the Group also have 3D printers, which means that many prototypes can be made in-house. The responsiveness and flexibility of our development teams has improved as a result.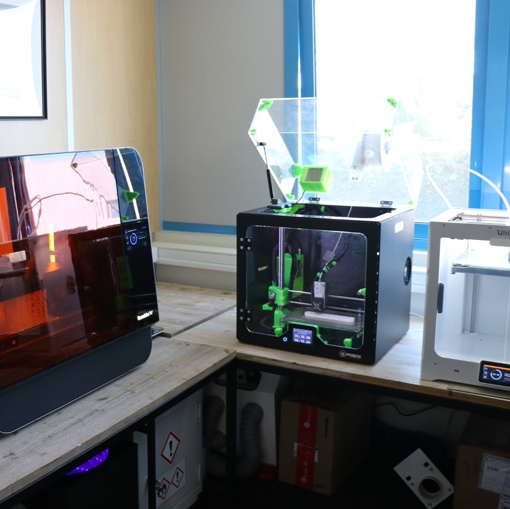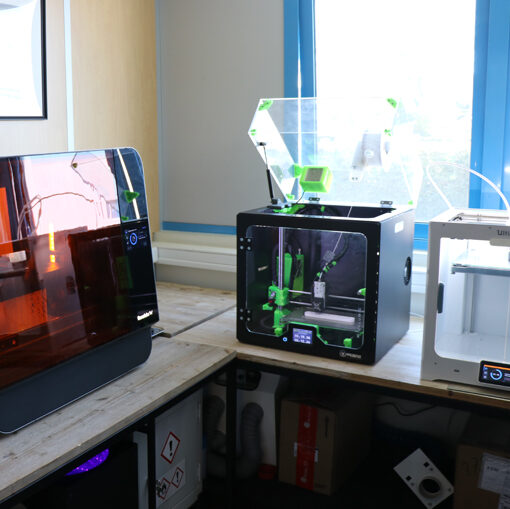 Awards
Recognition for our work
Claire Group companies regularly receive awards for their commitment to innovation. Ijinus has already received 5 innovation awards during its twenty-year existence, and the company - whose name actually means "innovation" in the Breton language - really seems to have risen to the challenge. As for Fast, it received the VR Innovation Prize in 2001. Locally, Sainte-Lizaigne received the Top Innovation prize for companies in the Indre department, in 2017. Many of the company's solutions, including the Alphaclic pipe clamp, have received the Hydro Innovation label, issued by HydroGaia.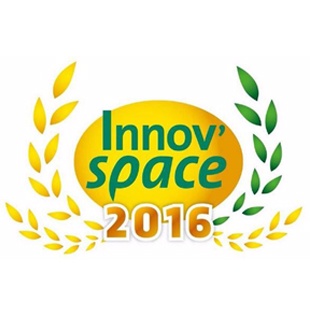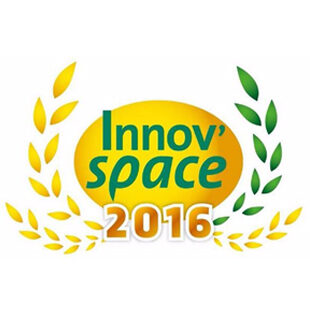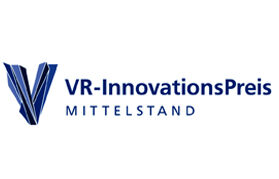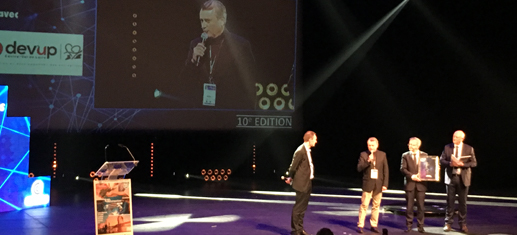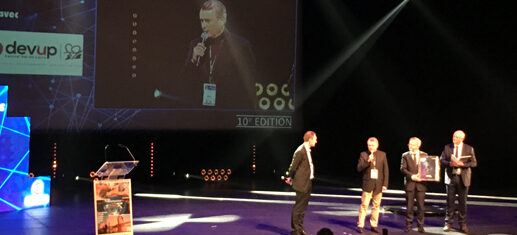 Some examples
Leading innovations of Claire Group
EIE was the first company to adapt the under pressure drilling technique for potable water networks. Under pressure drilling allows a new user to be added to the network without shutting off the water supply. EIE offers a wide range of drilling machines and bits for this technology, to suit all diameters and conduits.  
ALPHACLIC is a multidiameter clamp suitable for installation on any type of plastic or rigid pipe. Secure installation is guaranteed, thanks to the audio-visual clamping indicator and brass washer. With just one bolt to screw on, ALPHACLIC is easy to fit and saves time for the installation team. The ALPHACLIC clamp comes with OFG certification, which requires an annual audit by an independent certification body.  
ISOCOURT+ is a compact meter well, designed to facilitate the job of the installation team. Thanks to piston positioning, the meter can be installed in a matter of seconds, without the use of tools and without damaging the pipe threads. Maintenance operations are just as quick: the shut-off system avoids having to manoeuvre the valve box and meter, while the shut-off and check valves can be removed manually. The chamber is also 100% compatible with composite meters. The acetal resin tap fittings are highly durable and adapted to sediment-bearing water. The before-meter valve can be locked by the operator while the tap and valve on the after-meter side allow access to the subscriber. ISOCOURT+ has a very large range of adjustment, which means that just 2 products can cover all freezing depths.  
SENSE is a network access point installed as a traditional connection on the drinking water network. It comprises a clamp and connecting valve that forms a 'smart' connection to allow permanent monitoring of the water network. The system can be fitted with sensors, tailored to your requirements. The sensors detect and pinpoint leaks, particularly on plastic pipes, thanks to a submerged hydrophone, and also allow multi-point correlation, the checking of network pressure and water temperature using dedicated sensors. The sensor on this innovative connector can easily be changed, making it an innovative tool that enables optimal supervision of the network.  
PIPEMIC M is a submerged device used to monitor water pipes and detect leaks. Easy to use and efficient, it's also highly accurate when used on plastic pipes, offering savings on the cost of earthworks. PIPEMIC M is designed to find leaks in water mains and smaller distribution pipes (cable length up to 90 m). Available in different sizes, it caters for the greatest possible number of network configurations.  
The wireless LNU is an acoustic imaging level sensor designed to measure water levels in difficult environments. This multi-purpose sensor, recognised for the precision of its measurements, can be coupled with a physico-chemical sensor or used with samplers. An all-in-one, self-powered system, it measures and logs data before transmitting it to a supervision platform. The LNU is simple to install, use and maintain. It can be securely programmed via radio without any physical interaction on the sensor or direct contact with water, making it easy to maintain.
Wayve connected boxes can be programmed using a mobile app. This also makes it possible to set the current maintenance programme (such as purging, opening according to time slots, or frost protection) that in the past have required on-site attendance but can now be automated in the future. The boxes are equipped with a leak sensor, which is activated in the case of overconsumption. The collected data are transmitted to a web-based supervision program that stores all the data from the Wayve devices owned by the operator. The remote control of the connected boxes can be activated using the same platform, for even greater responsiveness.  
The Produits_Claire app contains the full offering of equipment and solutions available from Claire Group. A truly digital catalogue that also gives access to the product documentation such as technical data sheets, installation instructions, tutorials and conformity certificates (ACS). Use the "Favourites" function to save your favourite products and share with your colleagues. Products and documents can also be browsed offline without an internet connection. Other tools such as QR code search or flashlight improve the user experience. The web version of the app is available at app-claire.com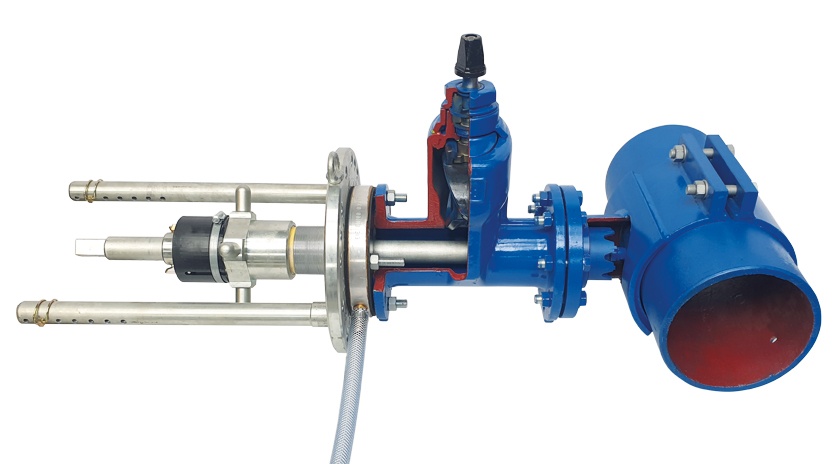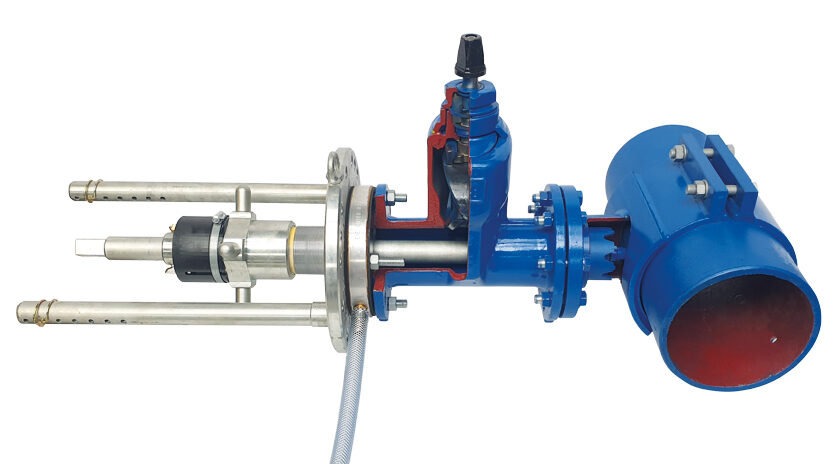 Drilling machine
Make the connection without shutting off the water!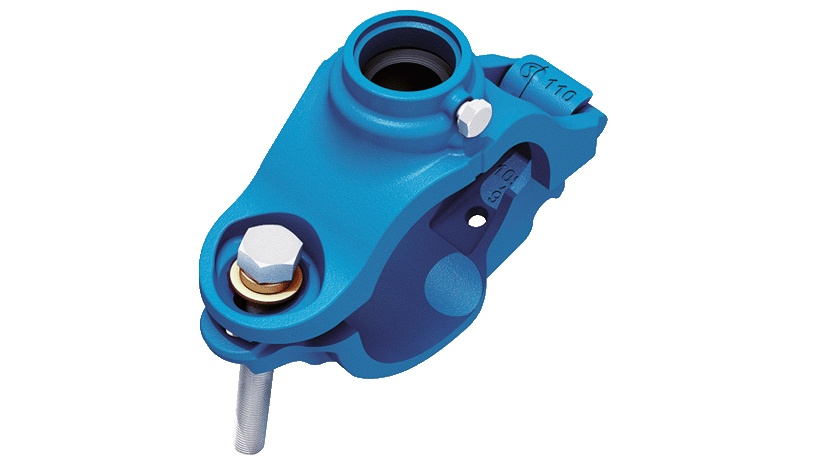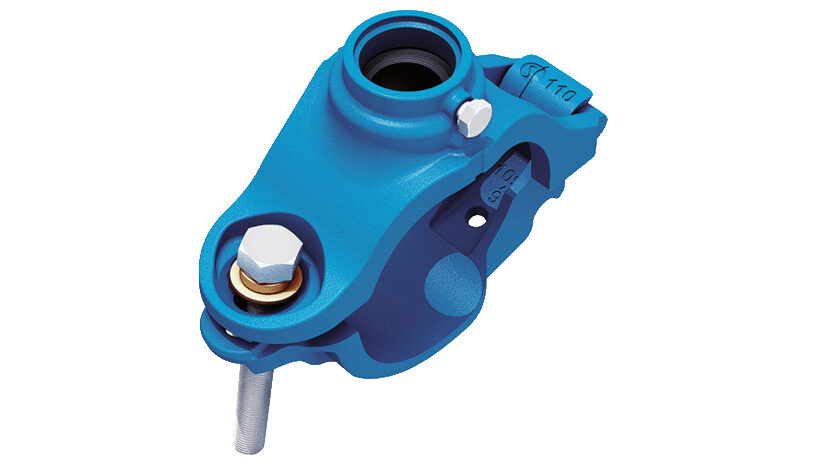 ALPHACLIC clamp
The fastest-ever clamp.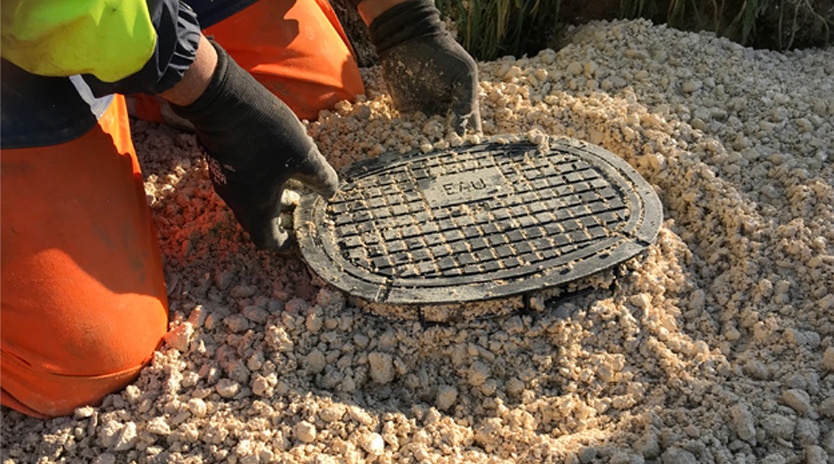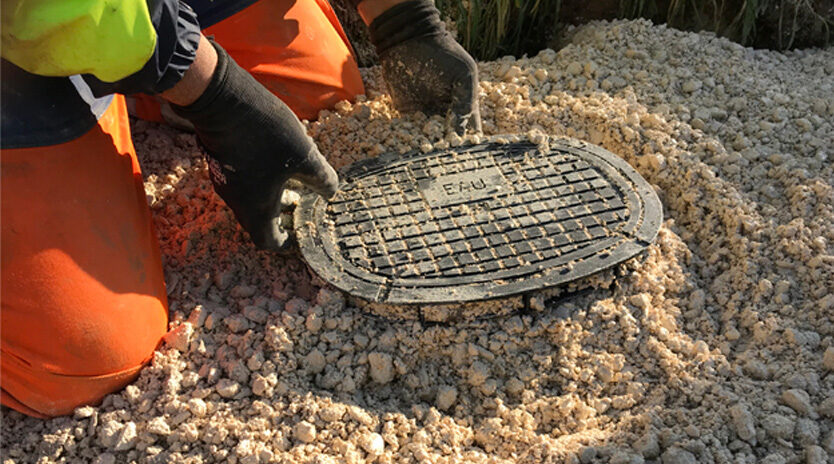 ISOCOURT+ meter well
The quickest way for tool-free meter installation!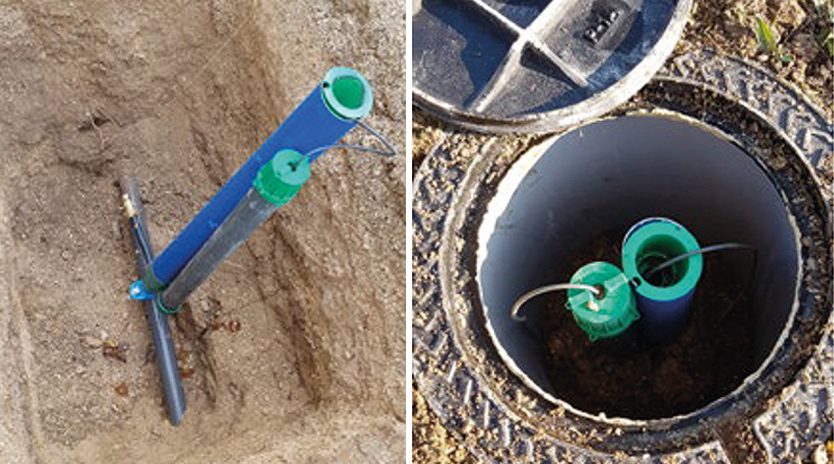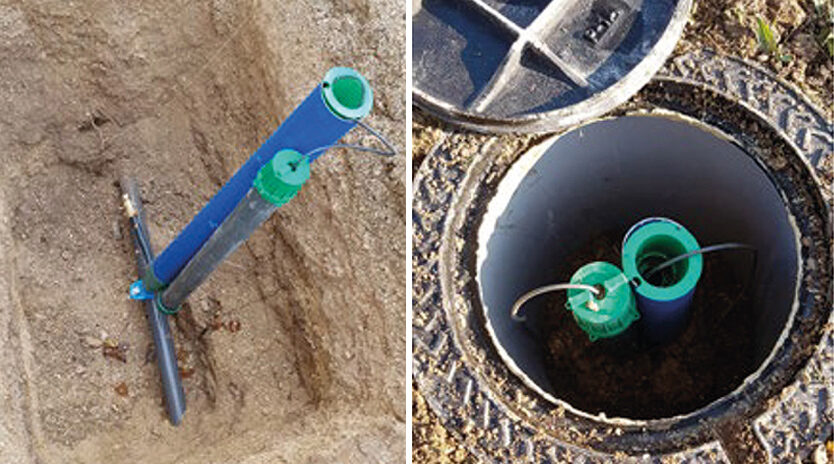 SENSE network access point
A product that sits on the boundary between network equipment and network monitoring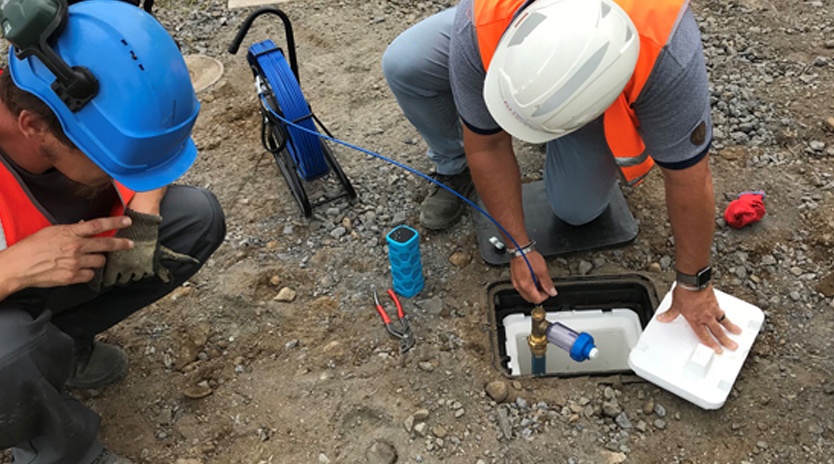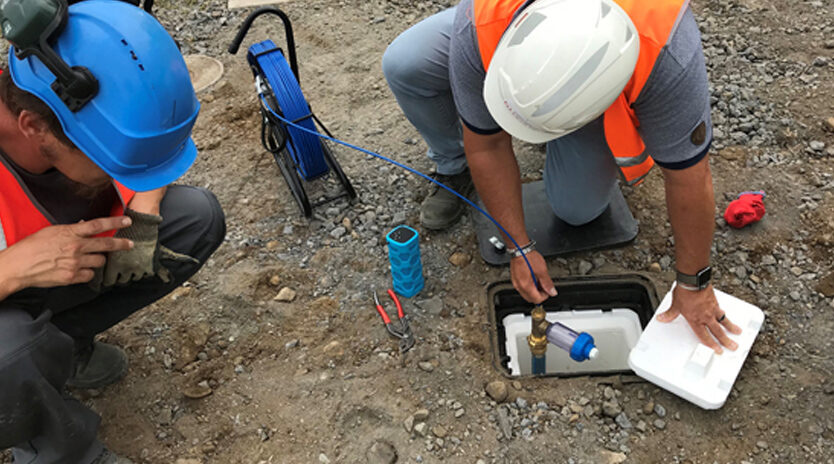 Pipemic: an ultra-high precision leak detector
Pipemic is easy to use and offers precise leak detection, even on plastic conduits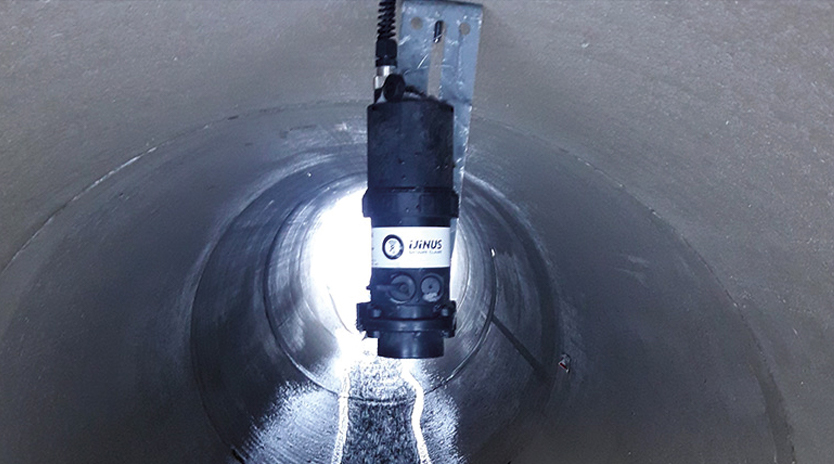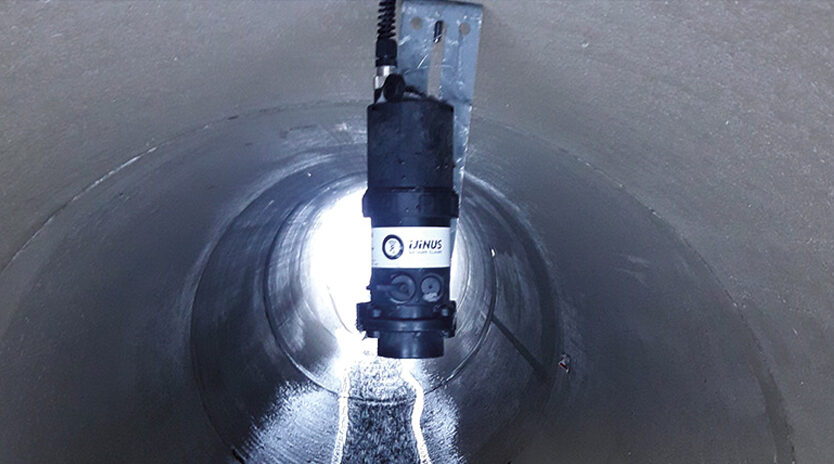 Wireless LNU ultrasonic level sensor
A reliable, self-powered communicating solution to monitor water levels in sewerage systems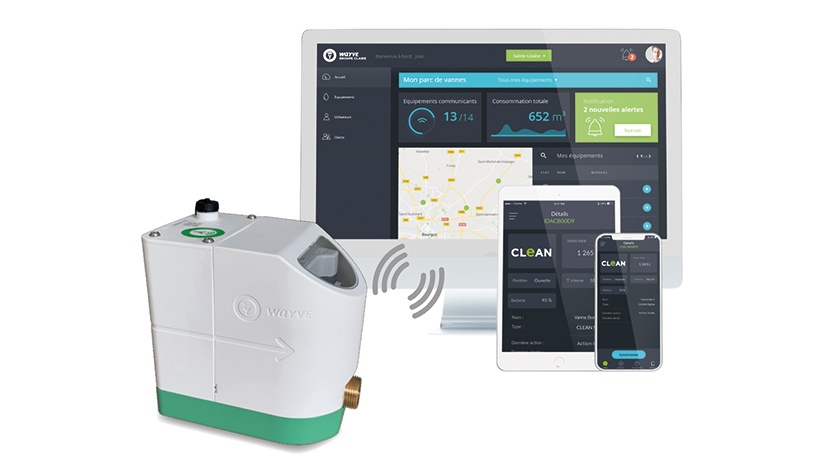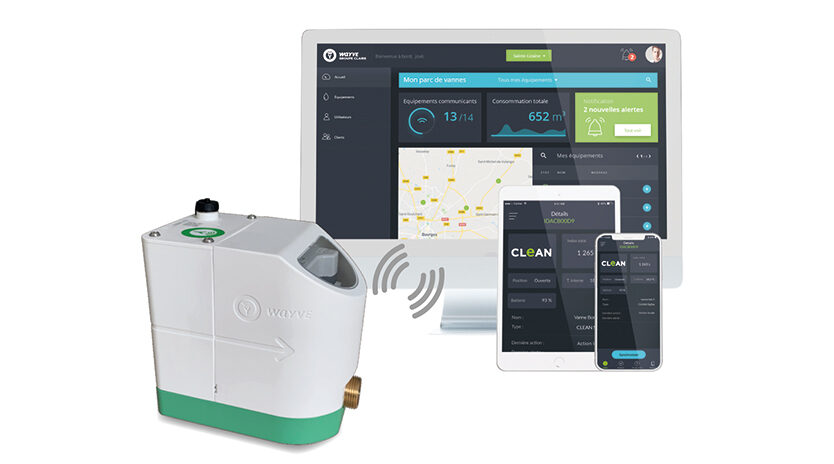 Wayve connected boxes and supervision platform
A range of devices for customised control of the water network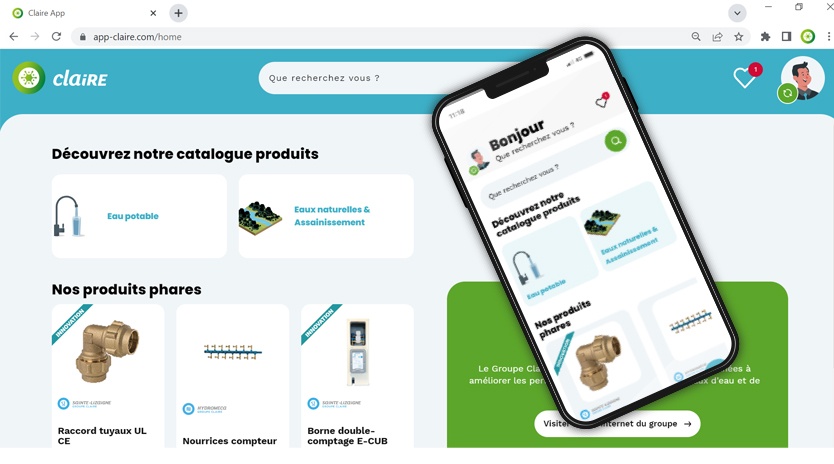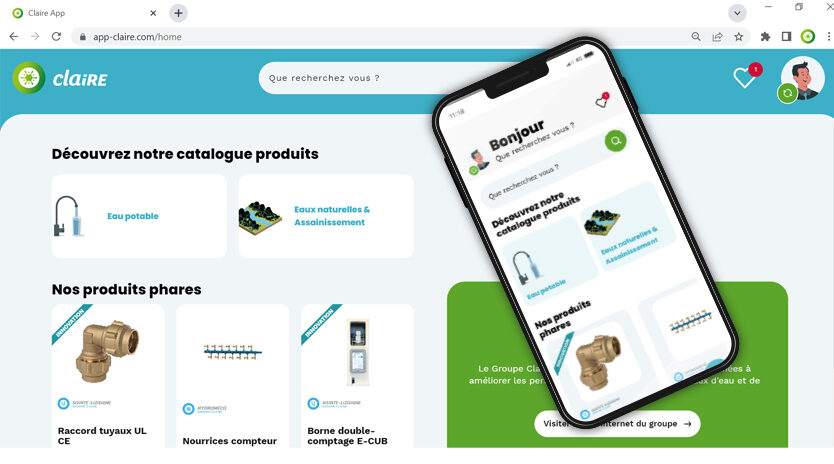 Claire products app
All the product info you need, on your phone!